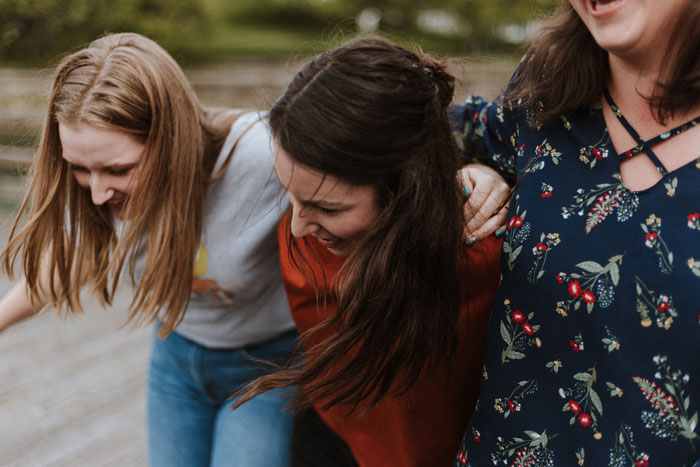 Feature Image by Priscilla Du Preez
WINTER 2018 BOX PARTNER
Ever hear that great things come in small packages? When it comes to acts of kindness, it couldn't ring more true. And with the season of gratitude and giving upon us, it's the perfect time to spread a little positivity.
From simply putting your phone away to letting someone merge into your lane, the Kindness Factory shared 10 simple acts of kindness you can do right now below.
Be fully present
Put down your phone – at least during the time you spend with your loved ones. Practice being fully present to show that you appreciate and respect their time.
Buy a stranger a basic necessity
Whether you pay for someone else's groceries, gas, or morning coffee, there are so many ways you can go about this.
Donate blood
Take an hour out of your day to donate blood. You can find your nearest blood drive here.
Check up on an old friend
Branch out from your usual circle and reach out to someone you haven't seen or talked to in a while. It could make someone's day!
Volunteer at a shelter
Are you an animal lover? Dedicate a portion of your time to help our furry friends (because pets deserve kindness too).
Compliment someone in a genuine way
Don't underestimate the power of a simple compliment.
Listen to a friend in need without judgment
Nix the tub of ice cream and box of tissues – sometimes, all it takes is a listening ear.
Add extra coins to the meter for the next person
Share that feeling you get when you find out there's time left on your meter.
Hold the door open for the person behind you
We told you it's the little things that make all the difference. You'd be surprised how many people don't do this.
Let a car merge into your lane
Yes, during rush hour too.
xx, The FabFitFun Team
P.S. Did you know that kindness affects your overall health? Check out three surprising benefits of simply being kind here. Oh, and don't forget to share your act of kindness at kindnessfactory.com!