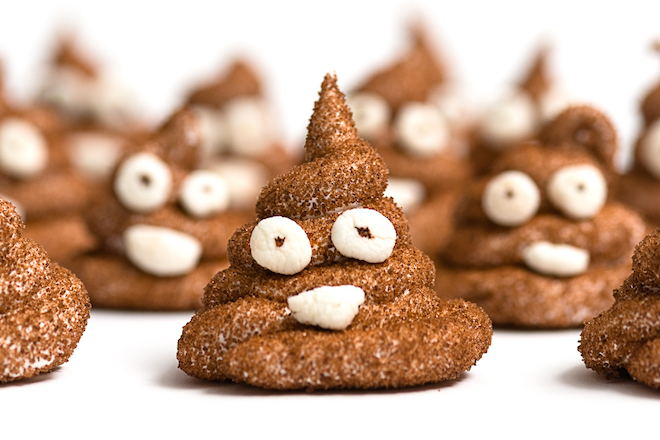 Move over G-rated pastel marshmallow Peeps. Matthew Cetta of popular foodie blog Nomageddon is making headlines with his comical poop emoji Peeps. Yes, you read that right. We're talking marshmallow Peeps in the shape of the infamous poop emoji.
Peeps are actually really simple to make. They're just marshmallows coated with dyed sugar crystals which is what sparked the idea for Matthew to recreate the poop emoji in marshmallow form. And after we read his notes on how to perfectly shape them, we can't stop laughing.
"Pipe out the marshmallow directly into the sugar, making 2-inch diameter, tightly coiled piles of dookie," he says. "Remember you don't have to squeeze too hard, but you do need to concentrate to get a beautiful BM." Seriously, though?!
You can find the full recipe on his blog if you want to take a stab at making these fab poop emoji Peeps. We wouldn't recommend taking them to lunch on Easter Sunday, though, because it might make some people nauseous.
xx, The FabFitFun Team