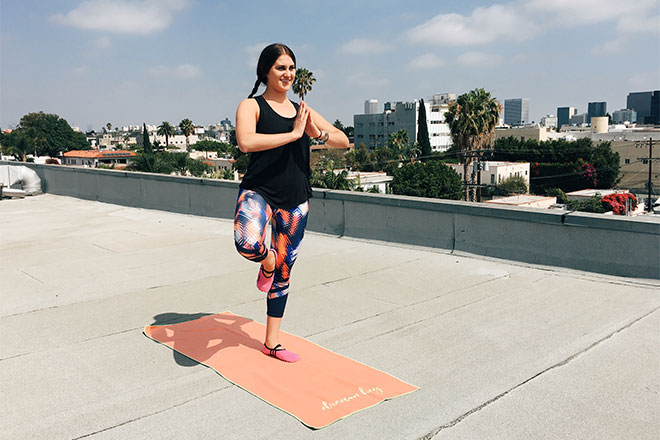 New to yoga? If you're nervous about your first zen sesh, we got you covered.
Yoga is all about relaxing and feeling comfortable in your skin, so take a deep breath and just have fun. In addition to using a quality yoga mat, we recommend bringing a yoga towel, like the Summer & Rose Yoga Towel from the FabFitFun Summer Box. You sweat a lot when you flow, so you (and especially your fellow yogis) will appreciate something to dab away that perspiration. 
Try out the beginner poses below or have your own quick flow at home to get used to aligning your breath with your body.
Downward Dog
Tip: Make sure your palms are pressed into the mat and feet are hip-width apart.
---
Warrior
Tip: Bend your knee over the ankle and sink the hips low.
---
Tree Pose
Tip: Fix your gaze on one unmoving point to maintain balance.
---
Cobra
Tip: Stretch your legs back and press the tops of your feet and thighs to the floor.
---
Child's Pose
Tip: Spread your knees apart and lengthen your spine through the crown of your head.
xx, The FabFitFun Team
P.S. Psst! Have you signed up for the #FabFitFun box yet? Don't miss out on $200+ in amazing beauty, fitness, fashion, and lifestyle products every season. Join today!
To get the most out of your box products, make sure to check out the VIP Insider page.