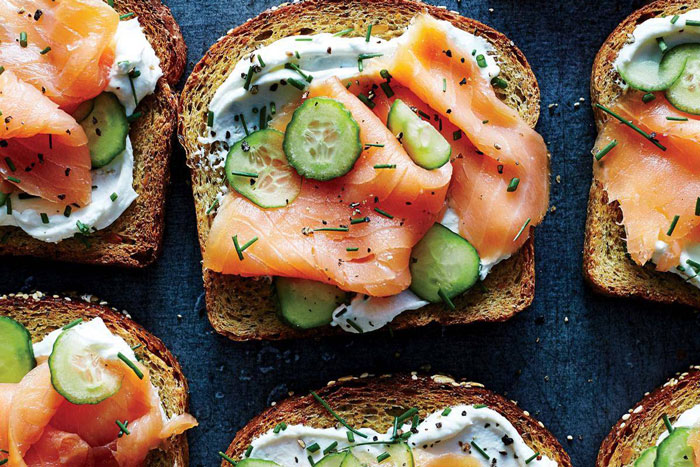 Feature Image by myrecipes.com
The first meal of the day should be both healthy and jam-packed with protein to get your day started with a punch of energy. Yet we all know how hard it can be to whip up a full-on meal in the morning, which is why we've compiled a list of recipes that take no more than 10 minutes of prep.
All you need is a blender and a few simple ingredients for this recipe. Açaí is known for being seriously full of antioxidants and healthy fats so it will keep you full and give you the energy to start your day feeling good.
---
Yogurt is a breakfast staple as it can be topped with pretty much anything you want. We like ours with fresh berries and granola — layer it up for a healthy yet tasty parfait.
---
Avocados are chock-full of protein and healthy fats, making them an incredibly nutritious option for breakfast. Spread avocado on toast for a simple and healthy meal.
---
It doesn't get simpler (or tastier) than banana toast. Peanut butter is a great source of protein that pairs perfectly with bananas. Add a drizzle of honey on top for extra sweetness!
---
Overnight oats are super easy to grab and go in the morning. Just take a few minutes to prep your oats the night before so you have something filling waiting for you when you wake up.
---
Get your daily dose of vitamins from this nutrition-packed smoothie, which includes kale, ginger, avocado, and bananas. Smoothies are also super easy to take on-the-go on those mornings when you hit snooze one too many times.
---
You can't go wrong with a breakfast wrap, especially if it's as flavorful as this one. It's filled with various vegetables and seasonings so you're getting all the nutrients you need in one tasty bite.
---
This recipe adds excitement to your everyday toast. Not only does it take four minutes to make, but it's also so easy to switch up the ingredients for a new flavor combination every morning.
xx, The FabFitFun Team