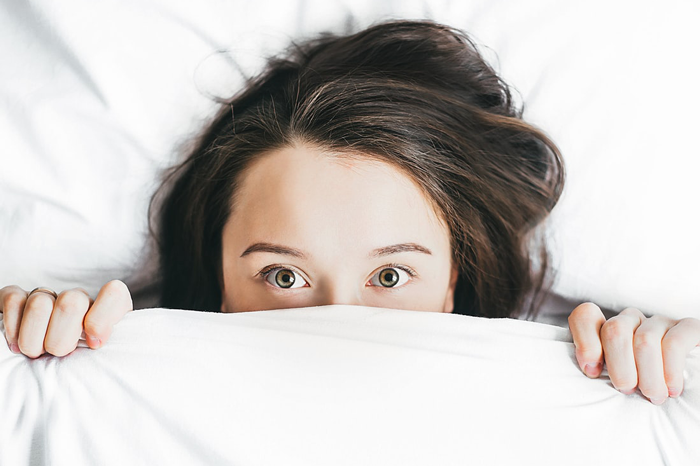 Feature Image by Alexandra Gorn
The use of eye cream is one that leaves the beauty world divided. One side believes that eye creams are mandatory to deal with pesky fine lines, dark circles, and puffy bags, while the other thinks that these targeted treatments can't be that effective.
We spoke to industry experts to find out if your routine really needs an eye cream.
Why do we need eye creams?
"Under-eye skin is thinnest and most delicate on the human body with fewer oil glands and has very little fat or muscle, which makes it one of the first areas to show signs of aging," explains Blair Armstrong, founder of Gilded and Dermatology Physician Assistant. Also, the area is "susceptible to UV damage, as many people forget to apply SPF to that area," says Dr. Jessie Cheung.
What benefits do eye creams provide?
"The skin is constantly moving, from smiling, squinting and rubbing, so an eye cream prevents collagen and elasticity breakdown. The results are fewer premature lines, wrinkles, and visible signs of aging," shares Renée Rouleau, founder of Renée Rouleau and celebrity esthetician. Also, "eye creams with retinal will help resurface the skin and help people who suffer from milia under the eyes," notes Marissa McInerney, a clinical aesthetician.
What issues can't eye creams help?
Eye creams haven't officially been shown to "treat dark circles, sagging skin, and there's no proof a thicker cream will be effective," says Blair. "If an eye cream is too heavy and greasy, it can migrate into the eyes and cause under-eye puffiness. This then unnecessarily stretches out the skin, causing a weakening in elasticity," notesRouleau.
What are the most effective ingredients?
"Peptides, which are short or long-chain amino acids because they penetrate easily through the skin's barrier and may help send a signal to your skin to create more collagen. There are many different types of peptides, but generally speaking, they all help the skin's firming mechanisms to return to a more youthful-looking appearance," says Rouleau. To fight damage from UV light and pollutants and help build collagen and brighten skin, look for vitamin C," explains Dr. Gymrek, M.D., dermatologist at Union Square Laser Dermatology.
When is the best time to apply it?
The a.m. is all about protection "with SPF and antioxidants, and then p.m. should be about repair with retinoids, growth factors, and peptides," shares Dr. Cheung.
Do I need multiple under-eye treatments?
People should have two products for the eye area but different consistencies. "One should be a very lightweight gel, and the other should be cream. This will help with getting active ingredients into the skin with the gel and reducing puffiness with a cream," explains Dr. Eddie Omar, research scientist, natural product chemist, and CEO of Phyto-C.