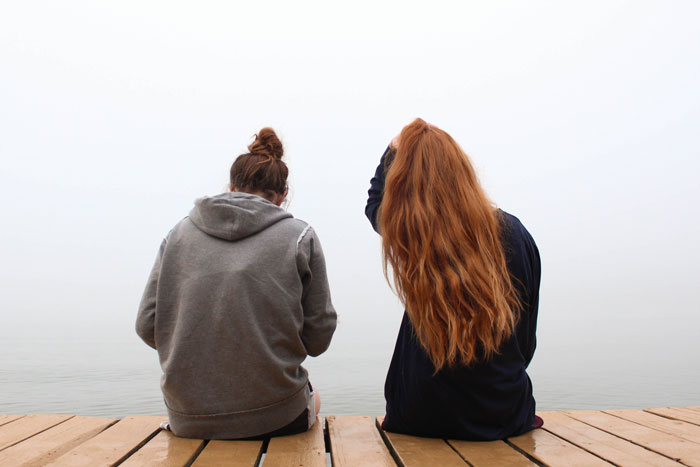 Feature Image by KaLisa Veer
Envy and jealousy are emotions we've all felt in our friendships at one point or another. While a little envy isn't always a cause for concern, when left unchecked, it has the ability to ruin a friendship.
If you find yourself dealing with envy, here are a few tips on how to deal:
Address the issue
The only way to get through envy is to tackle the issue head-on. Whether it's career success, relationship status, or the number of likes on social media, address the source of your envy or jealousy and talk through it.
Show compassion
Everyone experiences envy, but it all comes down to pinpointing the root of the issue. But don't forget to show yourself the same grace and compassion you'd want your friend to show you.
Flip the script on envy
When dealing with envy in a friendship, you must learn to change your perspective. Turn envy into motivation to help you work toward whatever it is that you're seemingly lacking — a kickass job, a loving relationship, or a nice car. These are all attainable with hard work, so be grateful for your friend's success, and let that motivate you rather than discourage you. 
Find a practical outlet
Channel your emotions into something more tangible, like making a list of things you're grateful for. It'll help you maintain a positive outlook on your life, so you dwell less on what you're missing out on.
It's OK to be selective
The best way to avoid envy altogether is by surrounding yourself with friends who revel in your achievements. When those friends are there to celebrate all of your accomplishments, you'll be more inclined to do the same for them.
xx, The FabFitFun Team