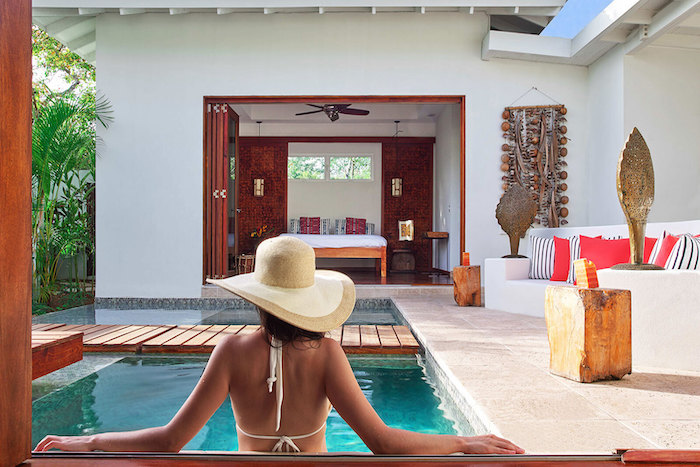 Photo courtesy of https://www.kaanabelize.com/
The serene jungles and picturesque coastlines of Belize are closer than you think! Located in the coastal region of Central America, the country of Belize is just a few hours away from most US cities and offers no shortage of excursions, restaurants, spas, and anything else you'll need to feel right at home. We're breaking down why this affordable travel destination rich with culture, hospitality, and insta-worthy scenery needs to be on the top of your travel list! 
Stunning Stays
Belize is full of awe-inspiring accommodations with top-notch service. Hidden in the secluded jungles of San Ignacio, Ka'ana Belize Resort offers a relaxing stay equipped with an infinity pool, on-site yoga, and a luxury spa. Every room is unique; some include a screen porch and hammock, while others feature an outdoor shower and tub. Plus, the resort maintains a large organic garden and chicken coop where your food is freshly harvested daily. Before you leave, don't forget to book an authentic Mayan cooking class offered right on site. If you decide to head out to the coast, book a stay at Chabil Mar Villas, which has the Mayan translation of "Beautiful Sea." This oceanfront resort sits on 400 feet of private beach and is complete with a pier, award-winning local dishes, and roaming butler service, so you don't have to lift a finger!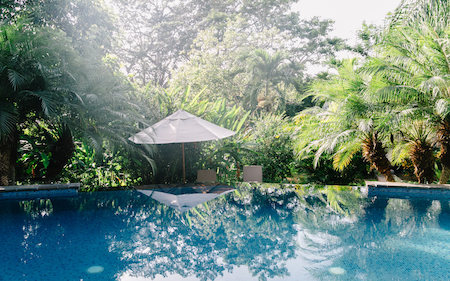 Incredible Excursions
Home to one of the largest barrier reefs in the world, Belize is a dream location for divers, snorkelers, and ocean enthusiasts! Alternatively, if you want to immerse yourself in history, you won't have to look far, as Belize has more than 600 Mayan sites and counting. There is no shortage of archaeological locations to explore, from sacred temples and ceremonial pyramids to ancient water reservoirs. Another option is taking in the vast jungles of Belize on horseback! Morningside Horse Ranch takes care of everything for you and guides you on an enchanted trip along the Macal River, exquisite mountainsides, and lush rainforests for a once-in-a-lifetime experience. Before you leave, enjoy some time on the water with a Big Sipper Sunset Lagoon Cruise and admire the stunning coastline and crystal clear water from the sea!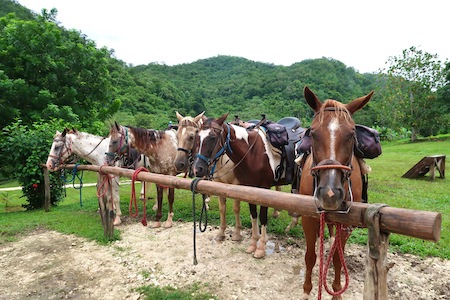 Flavorful Finds
Calling all chocolate lovers! Belize has a long history of cacao production and is still known for making some of the best chocolate in the world today. Choose one of their many chocolate-tasting tour options for a special local experience. After satisfying your sweet tooth, you'll want to make room for all the exceptional high-end food Belize has to offer. Rumfish Y Vino, located in Placencia, is a must-try for seafood lovers and wine connoisseurs. If you're looking for a waterfront dining experience, check out El Bohemio Restaurant & Bar and Barefoot Bar & Grill. Both stunning locations provide a comfortable ambiance, extraordinary views, and the tranquil sounds of nature. The final culinary recommendation is the Placencia Food Tour hosted by Taste Belize. The experienced guides take you on an exploration of the village's dynamic food scene. You'll enjoy a wide range of authentic flavors and cuisine, from street food to traditional Creole meals. You can't miss it!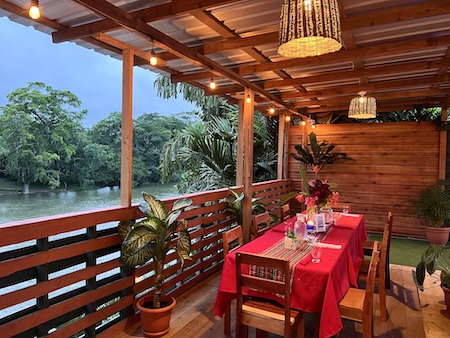 Travel With Ease
Belize is not only an attractive vacation spot because of its breathtaking countryside, but it also offers a number of logistical eases. You won't need to worry about learning a new language before booking this trip as Belize is the only Central American Country where English is the official language. If that doesn't make things simple enough, the US Dollar is accepted essentially everywhere and is valued at twice the Belize dollar! Travel times from the US are surprisingly short on average, and there are many direct flight options. Plus, Belize is located in a similar time zone to the United States and is considered an ideal year-round travel destination. Visit the Belize Tourism Board's Official Website for additional information and resources!
xx,
The FabFitFun Team