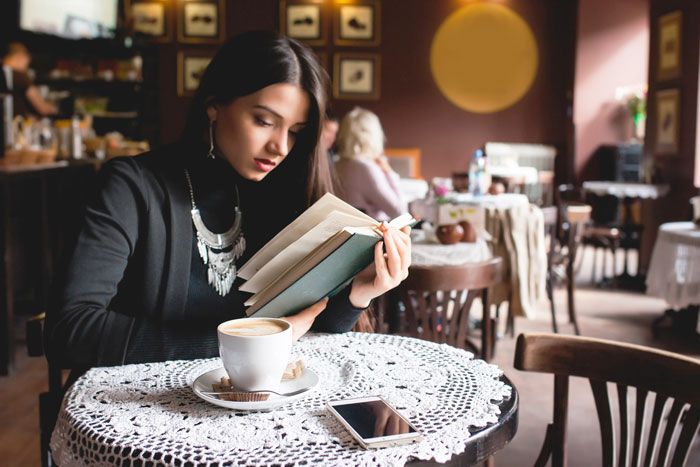 We all experience burnout sometimes. Whether it's overwhelming stress from work, school, relationships, or family, handling the emotional, physical, and mental effects of stress isn't easy.
To help ease the pain of feeling overworked, we've gathered some helpful tips on dealing with burnout for each zodiac sign below.
Aries (March 21 – April 19): Alone time 
Fiery and strong-willed, you may push through the burnout for as long as you can. When feeling overwhelmed by stress, it's important to take some alone time to reflect on your current situation. Go for a long run, read a good book at your favorite coffee shop, or go for a walk in the park to reflect and plan your next steps.
Taurus (April 20 – May 20): Get outside
You love to fix things, but burnout is one thing you can't control. Therefore, time away from a stressful situation is key. Get outside and go for a hike to experience nature as this will help ease your overworked mind.
Gemini (May 21 – June 20): Take a step back
Intelligent and social, you have a gift when it comes to keeping busy, but that can also lead to burnout if you put too much on your plate. Bring your mind and body back to center by taking some time to enjoy the simple things in life – sunsets, beach days, long walks on a warm night. It's important to reset yourself when it all gets to be too much.
Cancer (June 21 – July 22): Put yourself first
You often worry about others and how to fix everyone else's problems. If you fall under this sign, it's important to step back and reflect on what you need and want. Take a camping trip, book yourself a spa day, or take a personal day from work to gather your thoughts.
Leo (July 23 – August 22): Spend time with friends
Bold and courageous, you love being around friends that will lift your spirits. If you're experiencing burnout, it's likely a weekend getaway or fun day with your BFFs will help.
Virgo (August 23 – September 22): Try something new
The overthinker of the Zodiac, you can experience burnout without even realizing it. Try going on a weekend getaway with no specific destination or doing something completely out of your comfort zone.
Libra (September 23 – October 22): Find balance
You often stretch yourself too thin when it comes to making plans or attending work events, so it's important to find balance from within. Going shopping, visiting a museum, or spending your Sunday morning at the local farmer's market will help restore your inner peace.
Scorpio (October 23 – November 21): Pamper yourself
As the most sensual and obsessive sign of the zodiac, it can be helpful to indulge in your more carnal side when experiencing burnout. Whether it's a sexy massage from your S.O. or a relaxing bath with your favorite candles and music, take some time away to be pampered.
Sagittarius (November 22 – December 21): Pack your suitcase
Of all the signs, you love to travel the most. If you fall under this sign and are experiencing burnout, book a trip. Whether it's the next state over or an exciting new place overseas you've never been.
Capricorn (December 22 – January 19): Get your mind off work
You're a self-disciplined workaholic, but that doesn't mean you don't get burnout too. Taking some time away from work or whatever your stressors are is much needed, so go for a leisurely bike ride or hike.
Aquarius (January 20 – February 18): Put your phone down
Creative and inventive, you love to think and create. It's important that you get away from technology for a while to find peace within yourself. Put your phone down and plan a self-care day, try meditating, or enjoy a yoga class.
Pisces (February 19 – March 20): Call a friend
While you tend to put everyone else first, when it comes to burnout, you should seek social contact from a good listener. Call an old friend to talk through your situation rather than withdrawing into yourself.
xx, The FabFitFun Team
One thing that can help reduce stress? Essential oils. Here are the essential oils you should use, according to your zodiac sign.