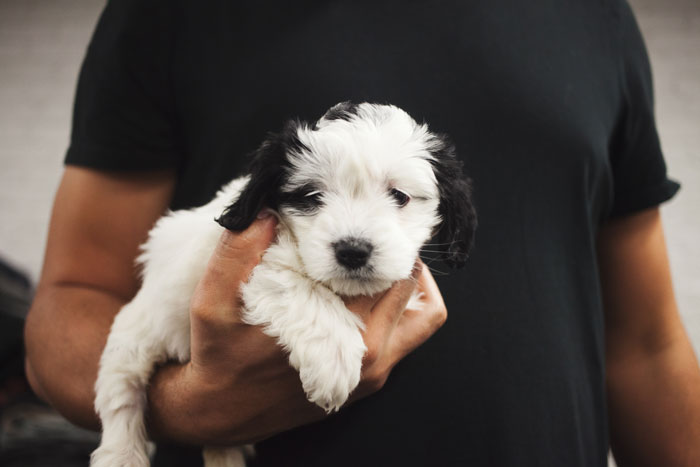 What's cute, fluffy, and loves you unconditionally even when life gets ruff? Dogs, of course.
Today (or every day, really!) is dedicated to the furry friends that make our life so special. To celebrate National Puppy Day, "paws" what you're doing and follow these 10 adorable dog accounts. We promise it's all tail-wagging cute.
Why are corgis so dang cute?! Geordi La Corgi is no exception. He's always in a dapper shirt or wide-frame glasses and his favorite asset is his plump, furry behind.
---
Jiff is a Pomeranian that has 8 million followers and counting (yes, puppy influencers are a thing), and he makes friends wherever he goes. He's loved by so many people that he even has his own merch — calendars, phone cases, sweatshirts…you name it.
---
Hazelnut and her friends are walking balls of fluff. Based in Korea, this clan is always groomed to perfection and extra poofy.
---
Subscribe to happy! This account has new videos uploaded daily and each will have you smiling from ear to ear.
---
Som is a Maltipoo that could easily pass as a real live teddy bear. She's always donning new outfits and bows and has the whole "puppy eyes" thing down to a science.
---
If you love watching videos of puppies, you're going to want to follow this account. It features a collection of videos of puppies being im-paws-ibly adorable.
---
Talk about sophistication! This pooch enjoys the finer things in life: a nice glass of wine, a new pair of glasses, and a collared shirt or two.
---
Tap "follow" for cute and silly videos of pups and dogs. Trust us, your feed could use a pick-me-up like this one.
---
You know when something is so strange, it's cute? That's how some describe Tuna, the awkward dog with an underbite! These pics are sure to brighten up your day.
---
Manu and her golden retriever, Luke, have been best buds their whole lives. They live in Rio, Brazil and spend their days playing in the sand, swimming, and napping together.
xx, The FabFitFun Team