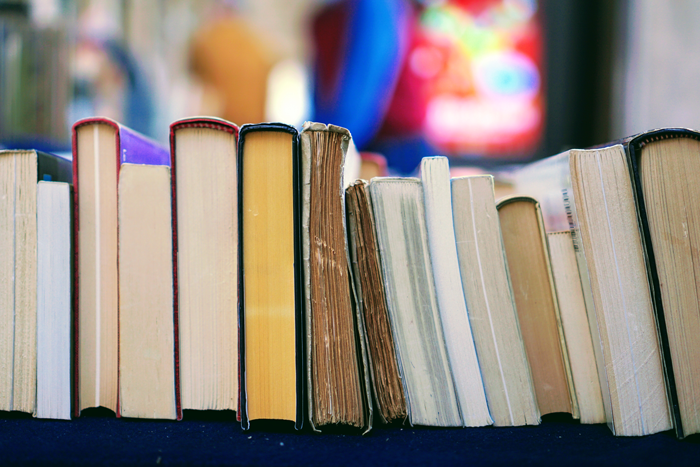 Feature Image by Tom Hermans
Now that school is back in session, we can't help but remember all the books we were required to read in our literature classes. So we're taking you straight back to your high school days (minus the pop quizzes) with a list of must-read classics.
This gruesome story depicts the murder of the Clutter family in small-town Kansas and follows the lives of the family members and their killers leading up to the crime.
---
This heartwarming coming-of-age tale follows the adventures, difficulties, and triumphs of the March sisters as they tackle the trials of growing up.
---
Set on the riverbanks of the Congo, this haunting novel explores the evils of imperialism and the intriguing relationship between the natives and Western civilization.
---
You've seen this reimagined into many Hollywood films, but the gothic thriller's original written form powerfully shines a light on the effects of loneliness and blind ambition.
---
This one is for the romance fanatics. Join Janie Crawford on her adventure to self-discovery as she falls in love, finds her community, and realizes the importance of self-love.
---
Heathcliff's love for Catherine knows no bounds in this dark romance. Betrayal, obsession, and passion — this classic has it all.
---
Explore the turbulent nature of racism in the South during the 1930s as Atticus Finch defends a black man on trial. Through the eyes of his children, Scout and Jem, Lee writes with rich humor and honesty.
---
The lavish parties and extravagant lifestyle of Jay Gatsby will submerge you in the roaring '20s as he desperately seeks the attention of his long-lost love.
---
Escape the chaos of the modern world — take long walks, read letters, and witness one of the greatest love stories in literature.
---
This classic is a moving tale of rags to riches full of unrequited love, family disputes, and mystery.
xx, The FabFitFun Team