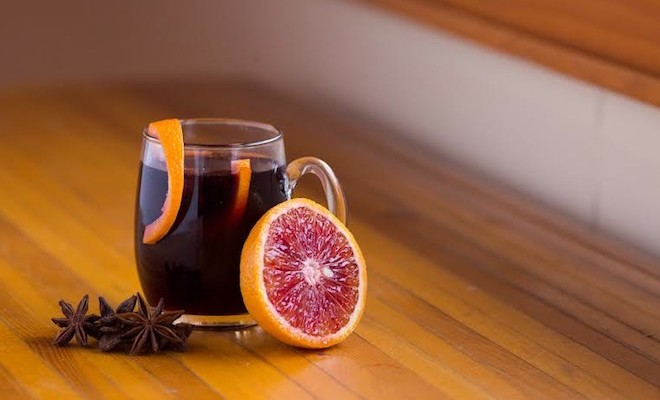 When it comes to cozy nights in, we get it. While getting dolled up and hitting the town may be fun most evenings, the thought of all the effort put into these nights is exhausting. So when an opportunity pops up to host the gals for a night in, bundled up in blankets and pajamas, we always take it.
If you're ready for a weekend night spent inside with your best gals, or planning a Bachelor Monday wine night, we've found a delicious cocktail to whip up in a large batch. And even if it's just a few of you, we know you'll be pouring yourself seconds (or thirds).
Skip the boring bottle of red wine and take it up a notch. Tag, one of Denver's hot spots to eat and drink, has provided us with their Superb Owl cocktail recipe. With refreshing hints of mint, delicious red wine, and a boozy pour of whiskey, your GNI just topped every other GNO.
The Superb Owl recipe courtesy of Dana Richardson of Tag
Ingredients:
13 ounces The Famous Grouse Blended Scotch Whisky
6 1/2 ounces Owl's Brew The Famous Mint Tea
1 bottle Bordeaux red wine
3 1/4 ounces allspice dram
3 blood oranges
13 whole star anise pods
Directions:
1. Using a micro plane grater, remove the zest from 2 of the oranges over a pot or slow cooker
2. Add the remaining ingredients and bring down to a simmer
3. As soon as it begins to simmer, lower the heat to a low setting. After 5 minutes, it is ready to serve
4. Use a channel knife to cut the orange into twists and add 1 to each drink with a star anise pod
xx, The FabFitFun Team