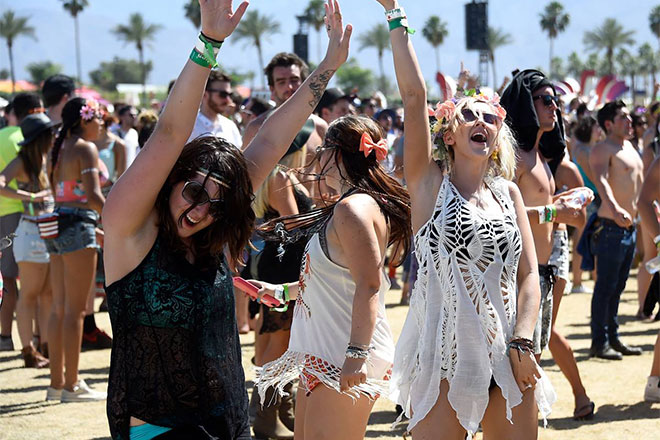 While your outfits and artists you want to see are planned out for the festival of the year, check out our list of do's and don't's for Coachella. If you want a fun and stress-free experience, these tips will help you out in the long run.
Do take wipes. Whether you take baby wipes or feminine hygiene wipes, they will be a lifesaver. Amidst all the sweat and dust, a quick wipe down will leave you feeling refreshed. Plus, portapotties never have toilet paper so you want to be ready for any type of disgusting bathroom situation.
Don't wear heeled booties. Yes, your booties are super cute and match your outfit perfectly…but girl, don't forget that you're going to be walking around the whole day. Don't add extra stress to your feet with your heels. They may initially be comfortable for the first hour or so but try walking around in them for 9+ hours — not comfortable and not cute.
Do wear sunscreen. You must wear sunscreen. Indio is hot and sunny and you need to slather on that SPF. No amount of hats or sunglasses will do the trick. There will be times when you're standing in the sun for more than two hours watching your fave sets, so protect your skin.
Don't take anything you wouldn't want to get ruined. Coachella is in the desert so you're bound to get dirty. On top of that, you're surrounded by hundreds of sweaty people and the last thing you want to do is care about your expensive hat getting ruined. You're there to enjoy the music and hang out with your friends so make your expensive items the last of your worries.
Do bring a water bottle. Water bottles are heavy and weigh you down but this is an absolute must. Even if you don't take a steel water bottle, invest in a CamelBak or take a foldable water bottle. Water is pricey at Coachella so consider taking a water bottle. They have stations set around the campground for you to fill up!
Don't use your phone too much. We know that capturing the perfect 'gram is important, but you want to save your phone battery for emergencies. Regardless, you'll have very limited service once you're in the festival so put your phone on airplane mode when it's not needed. Plan to take a portable phone charger, too.
Do you have any other tips for festival go-ers? Let us know in the comments below!
xx, The FabFitFun Team