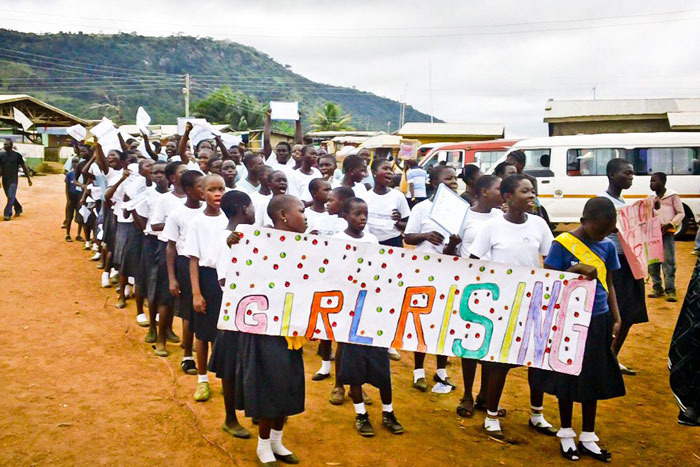 SPRING 2018 BOX PARTNER
Every few months, I find myself sitting across from a girl with fire in her eyes. Some might call her a victim, but she's far from it.
The girls I've met through my work at Girl Rising are more like revolutionaries. They're the first in their community to refuse an arranged marriage, the first to graduate from high school, and the first to walk onto a sports field. Right now, courageous girls around the world are fighting for opportunities that have long been afforded to only boys – and these acts are more than isolated moments of bravery; they're evidence of a global movement to forever end the subjugation of girls.
For those of us in the United States, we too have an important role to play. If it's wrong for a girl living in Dallas or San Francisco to be forced into marriage, then it's wrong for any girl, no matter her nationality, to be forced into marriage. There is power in numbers, and when we stand together, each of us can affect the change we want to see in the world.
Oppression can only happen where there is ignorance and isolation, so Girl Rising uses the power of storytelling to help empower girls. In the form of radio, film, street theater, curriculum, comic books, and more, we share. These stories inspire girls to imagine a different future for themselves, they help communities break down the barriers that hold girls back, and they bring nations together in a shared mission to end gender discrimination.
Suma, a Nepali girl who was forced into bonded labor at the age of six, endured years of forced servitude, and looked to education as a pathway to freedom. With the support of Girl Rising, Suma graduated from high school and now hopes to open a medical clinic in her village where there is currently no doctor. Suma's story, first shown in the film Girl Rising, has gone on to be seen by boys and girls in refugee camps in Nigeria, by teachers in New York designing a global citizenship coursework, by government leaders in India tasked with changing the mindsets of citizens nationwide, and countless more.
In all the stories we tell, we ask the world to do their part to help girls rise.
Peace and kindness,
Martha Adams
Chief Creative Officer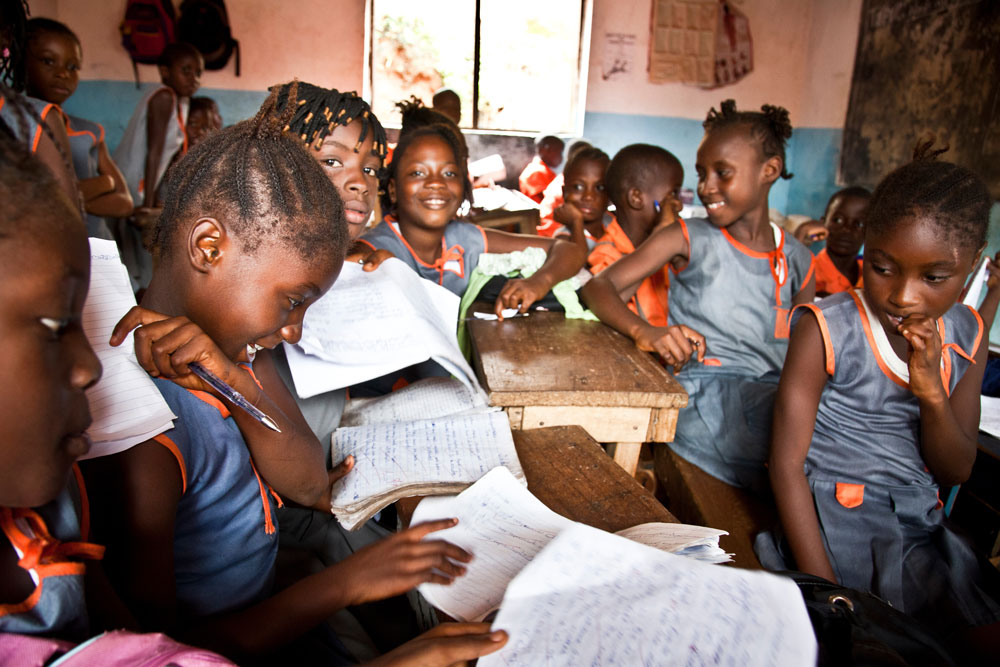 About Girl Rising:
Right now, there are 130 million girls missing from classrooms around the world. Girl Rising is a global campaign for girls' education and empowerment, working to change that. Through multi-media campaigns and on the ground programs, we:
– Change the way people think about and value girls and girls' education through storytelling, film, and other media.
– Focus on the power of community led solutions working with local partners
– Measure our impact including change of attitude and knowledge, confidence, levels, actions taken and school completion rates
Become part of Girl Rising's story by following @girlrising on Facebook, Twitter, and Instagram.