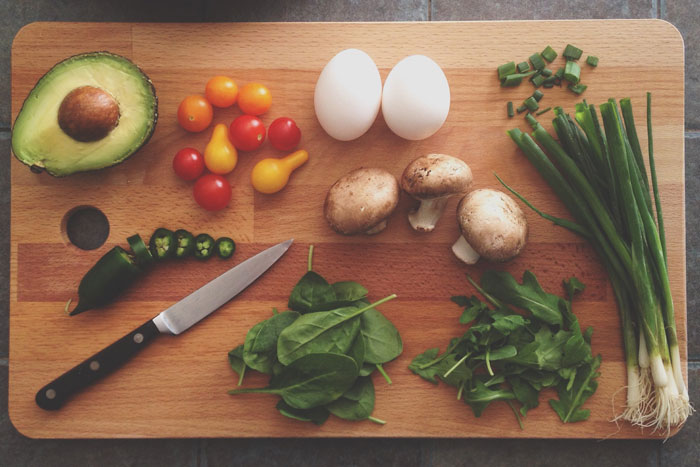 Feature Image by Katie Smith
Living a healthy life is easier said than done (why is bettering ourselves so much work?!). Lately, though, more brands have come up with innovative and creative ways to make health and wellness a lot more accessible.
Whether you need help eating cleaner, want to focus on your mental health, or just need a little TLC, check out the companies below.
Are you an avid snacker? While snacking may seem like nothing in the moment, it can seriously pack on the calories (especially if you're sitting at a desk all day!). Thankfully, The Whole Box delivers healthy snacks, ingredients, kitchen tools, and even salad dressings so you have healthier options to satisfy those afternoon cravings.
---
You might think a juice cleanse is the best way to reset your body after too much wine and cheese, but it isn't the only option. This five-day, plant-based cleanse is the perfect way to flush any toxins out of your body and reduce those naughty cravings. The cleanse also includes a pampering spa pack to ensure your body feels its very best.
---
Having to stockpile your medicine cabinet with pill bottles is no fun. Care/Of will send you personalized daily packs of vitamins based on your results from a simple survey. Plus, each pack comes customized with your name written on it. Order one box at a time or subscribe so you never miss a dose.
---
Nothing makes you slip away from your health goals like eating out. You go to the restaurant thinking you'll have a salad and end up finishing the bread basket or having one-too-many croutons. Thanks to Chef'd, you can make restaurant-worthy meals right at home — and each meal is so healthy! You can order as few or as many meals as you'd like (no subscription required), and it's delivered straight to your door.
---
Get locally-sourced produce for 30 to 50 percent less than the price you'd pay at the grocery store. Plus, it's delivered straight to you! The only catch? The fruits and veggies might be a little…well, ugly. Imperfect Produce opts for items that might not look pristine yet taste just as great. Don't judge a carrot by its cover!
xx, The FabFitFun Team