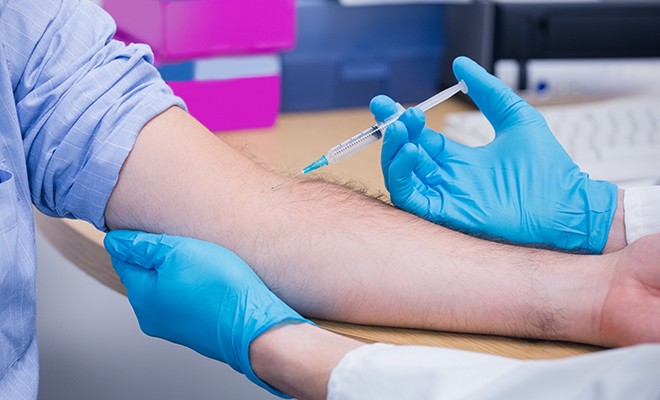 Birth control shots for men is a real thing.
An international study published by the Journal of Clinical Endocrinology & Metabolism found that birth control shots for men are just as effective as the pill for women. The shots use hormones or "a derivative of the female hormones progesterone and estrogen referred to as 'progestin' in the synthetic form" to drastically lower sperm count. The study included 266 married men and four of the married men became fathers. Each man was given an injection every eight weeks.
While the study was terminated earlier than expected (it was reported that men experienced side effects like depression and other mood disorders), many have been quick to note that women experience side effects as well.
"Twenty percent of thirty percent of the women who take of the women who take oral birth control pills experience depression and have to take medication for it. So the difference just struck me. They terminated this study once it showed 3% depression for the men," said Elisabeth Lloyd, a professor at Indiana University Bloomington.
CBS San Francisco noted that pharmaceutical companies haven't been too invested in the idea of male birth control and this has also brought up issues surrounding the gender gap in contraceptive use.
Share your thoughts in the comments below!
xx, The FabFitFun Team