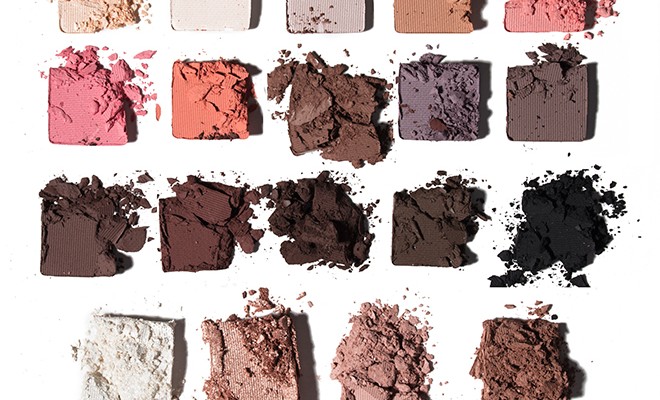 If you've ever been stumped by the latest makeup "trends" from contouring to highlighting, look no further than this palette. Billy Brasfield aka Billy B. released an Essentials Face & Eye Palette in collaboration with Gállány Cosmetics — and you're going to want to add it to your makeup collection asap.
Billy B. has 25 years of experience as a celebrity makeup artist to stars like Beyoncé, Lady Gaga, and Missy Elliott (just to name a few), so you can trust that this palette has all the gorgeous shades you need to create multiple full-face looks. It features 15 small pans and four medium pans with shades from a peachy orange to a dark brown.
When choosing the colors for this palette, Billy B. noted, "I wish I could come up with some fantastic story about the colors, but the truth is, I had an extraordinary career for the past 25 years and [these colors] worked with every skin tone imaginable and every iconic face and famous woman that there is."
Not only that, he wants to change the way makeup enthusiasts look at contouring and highlighting, as they're actually techniques that have been used for years and not just the latest trend or fad.
"Most contour palettes are basically shades of brown and I'm tired of seeing women in daylight with stripes of brown. Contour is not a trend and it's been around forever — and it always will be. What you're doing is helping a shadow, [and] a natural shadow on your face is not chocolate brown, so it needs to be subtle, it needs to be matte. So, even [with] the shadows, I kind of did the work for people, " Billy shared.
In addition to gorgeous wearable shadows and contour shades, the palette includes two highly-pigmented highlight shades, making this the perfect palette for any woman who's on-the-go.
xx, The FabFitFun Team