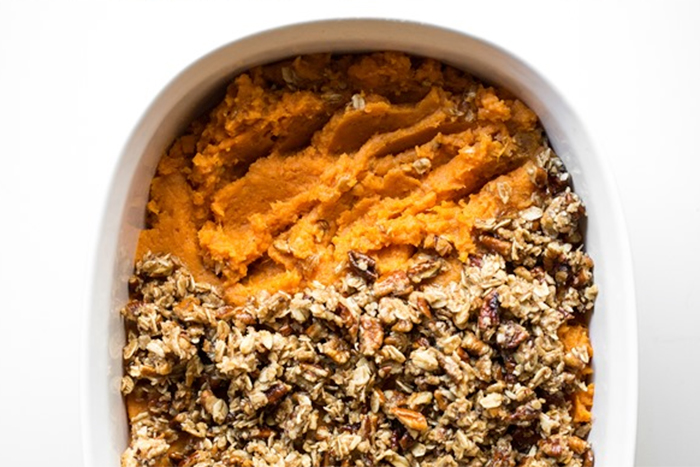 Feature Image by ohsheglows.com
For most, Thanksgiving food equates to turkey and pumpkin pie; however, if you or your guests are vegan, it can be hard to fill up a dinner plate when the main course is a giant turkey.
So to ensure everyone is adequately stuffed and satisfied this Thanksgiving, here are 10 tasty and nutritious vegan-friendly options to fill the dinner table.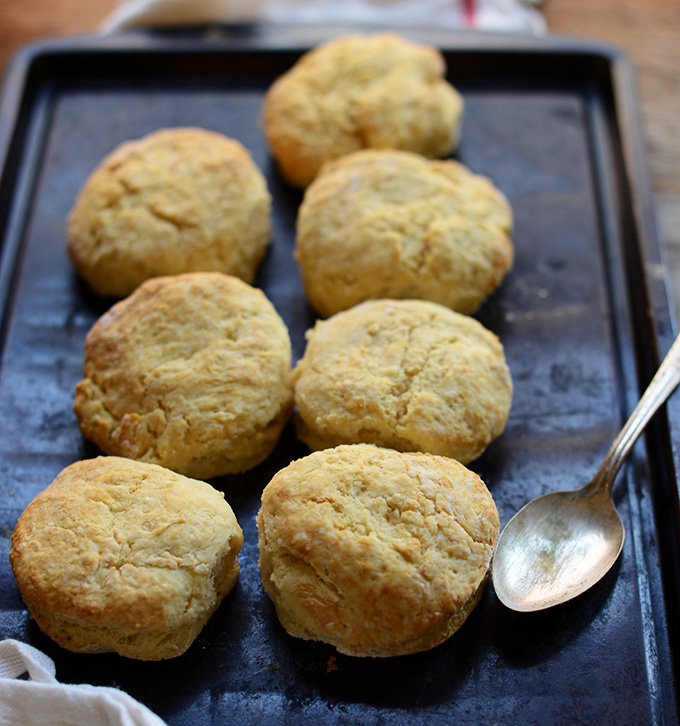 You can't go wrong with a side dish dubbed "the best damn vegan biscuits." Simple yet delicious, these fluffy biscuits are made from all-purpose flour, baking powder, baking soda, sea salt, non-dairy butter, plain almond milk, and lemon juice.
---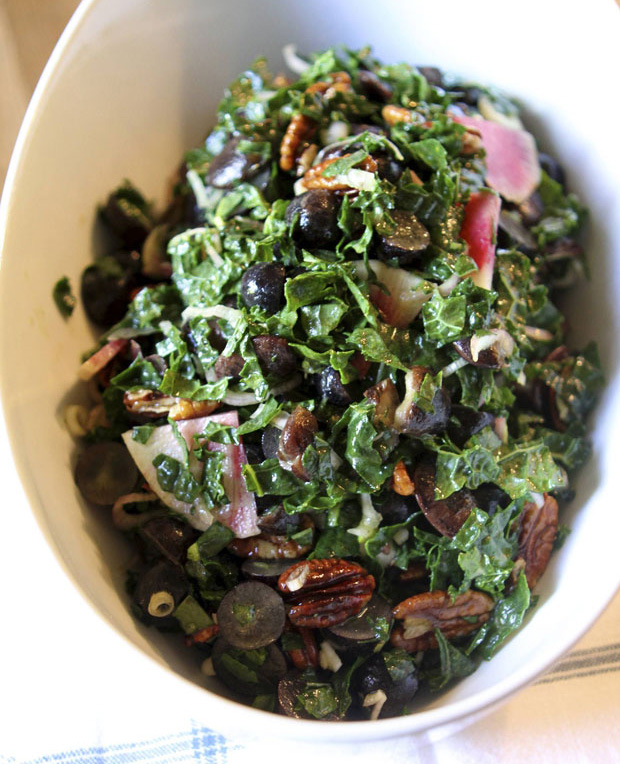 A perfect recipe to add to your Thanksgiving arsenal, this hearty kale salad is made with a unique mix of ingredients including watermelon radish, shallot, black grapes, spiced nuts, beans, and lemon juice.
---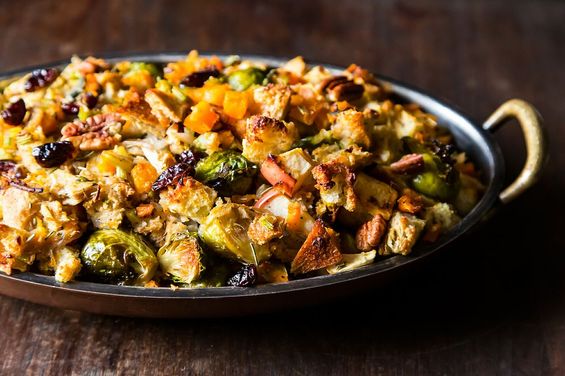 Known as the "crowd-pleasing vegan Thanksgiving stuffing," this healthy take on the classic will have everyone coming back for seconds. Butternut squash, Brussels sprouts, apples, shallots, onion, celery, cranberries, walnuts, a host of herbs and seasonings, and a hearty bread make up this wholesome dish.
---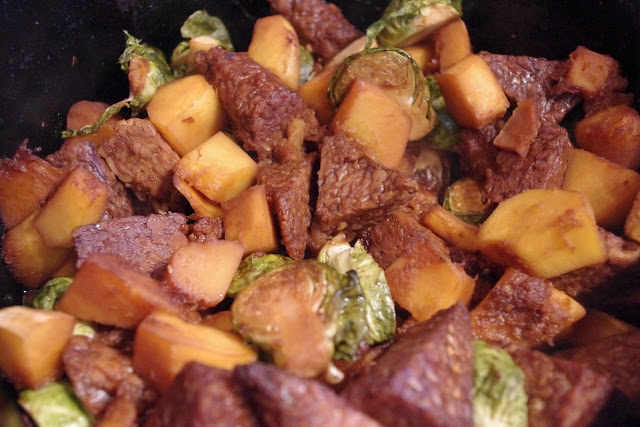 This warm dish is perfect for Thanksgiving with its maple sauce topping. The protein-packed dish not only tastes delicious, but it also acts as the perfect centerpiece as it adds a lot of color with the Brussels sprouts and acorn squash.
---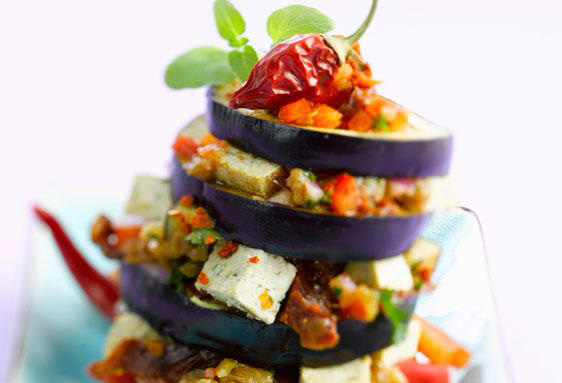 This dish is as fun to look at as it is to eat! Guests are sure to get their daily serving of vegetables with this vitamin-packed recipe made of onions, zucchini, tomato, carrots, red pepper, and eggplant.
---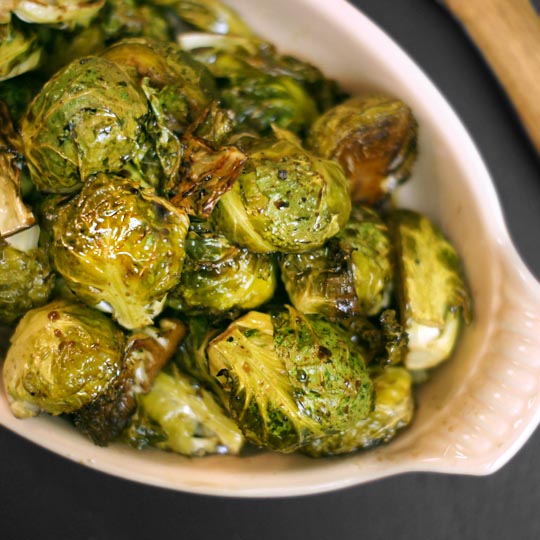 Who doesn't love a Brussels sprout roasted in coconut oil and balsamic vinegar with a dash of salt and pepper? This simple yet classic recipe is a vegan Thanksgiving staple.
---
Mashed potatoes are a Thanksgiving favorite, and with this plant-based take on the dish, vegans can partake in it, too. Replace the usual dairy milk with any non-dairy milk of your choice and combine it with margarine for this warm fall dish.
---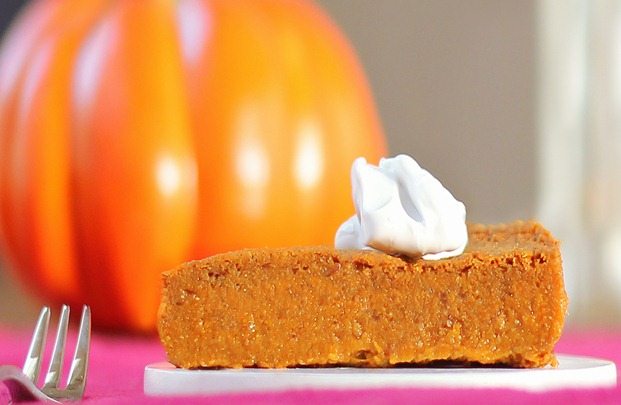 This rich and custard-like pie is the perfect vegan take on the classic pumpkin pie. You can eat eight slices and still consume fewer calories than its traditional counterpart!
---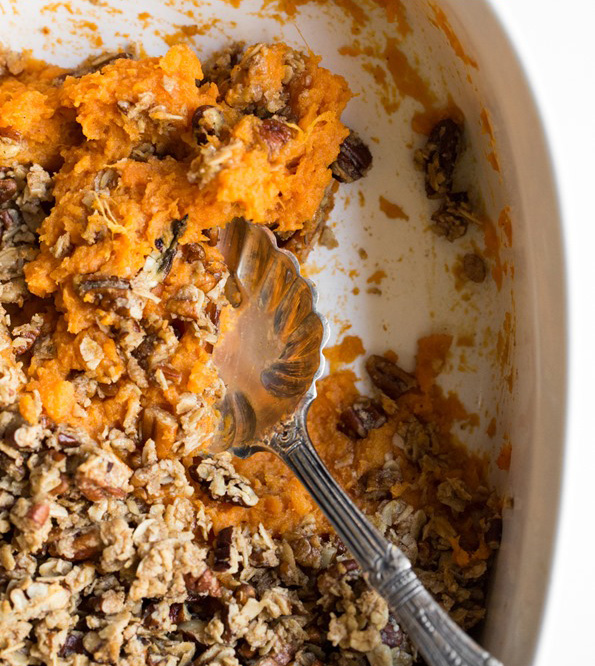 This gluten-free, vegan side dish is your new best friend for fall. Saturated with sweet potatoes, this casserole dish packs a sweet punch with its pecan oat maple crumble topping.
---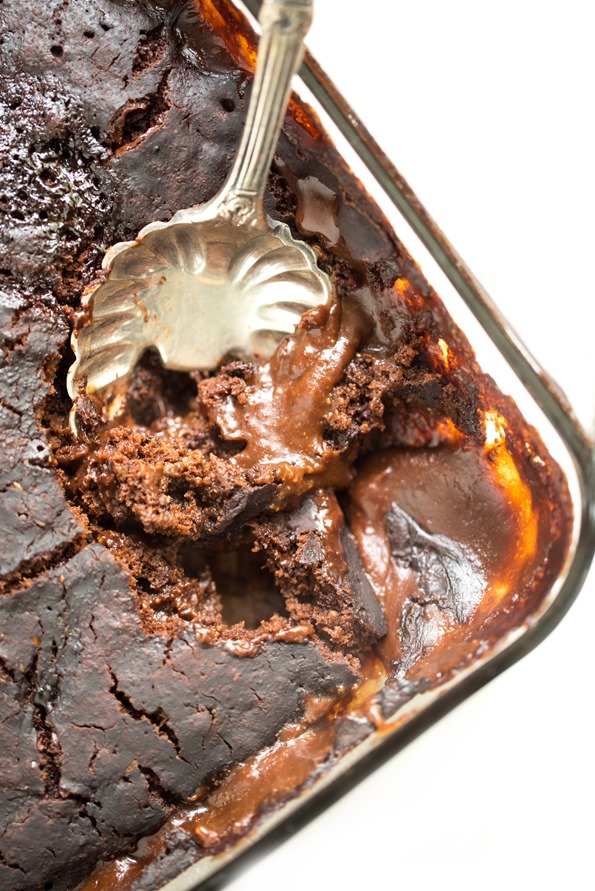 Equivalent to heaven in a dish, this gooey dessert consists of pumpkin, chocolate, brewed coffee, pumpkin pie spices, and almond milk. Serve this with vegan vanilla ice cream and toasted pecans to push it to the next level of delicious!
xx, The FabFitFun Team