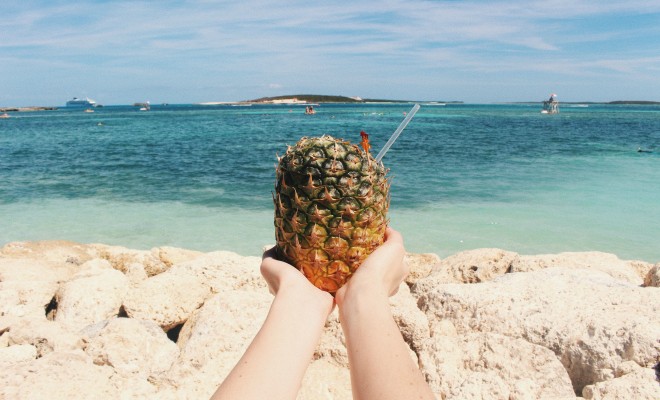 With so many incredible international destinations, it's easy to forget that you don't actually need to leave good ol' U.S.A to experience new cultures, taste new foods, and see mind-blowing sights!
This year, set your sights on exploring some new places right here at home. To make it easier on you, we put together five of our fave, lesser known (but oh-so-amazing) places you should travel to ASAP.
Sanibel Island, Florida
This super southern spot is the ultimate beach paradise! Between long stretches of pristine shoreline, islands to hop and gorgeous sunsets that'll make your jaw drop, it's basically everything a person could want when it comes to the ultimate tropical getaway. Not sure when the best time to visit might be? Plan for National Seashell Day on June 21. You'll be able to squeeze in a trip to the Bailey Matthews National Shell Museum, the only museum in America completely dedicated to shells.
Sun Valley, Idaho
You still might think of potatoes when someone mentions Idaho, but we're sure that Sun Valley will totally change your mind. A picture-perfect resort town, Sun Valley comes with the luxury and zen vibe of better-known spots and an incredibly chill vibe. Skiers and snowboarders will love the winter season, while spring boasts a blossom of flowers and wildlife that every spa and nature lover will definitely appreciate. Even cooler? Sun Valley is set to host Arianna Huffington for its upcoming wellness festival at the Knob Hill Inn this month.
Lake Champlain, Vermont
This place is an absolute dream for anyone who gets heart eyes thinking about four actual seasons. Not only do late spring and summer at Basin Harbor offer the opportunity to swim, boat and camp (s'mores, anyone?), but winter also promises skating, skiing, and a beautiful snowfall. Then there's the famous fall foliage that people flock to see in between seasons. Plan a trip in early October to catch rolling hills and the Green Mountains covered in vibrant yellow, orange, and red leaves.
Bend, Oregon
If you're looking for a solid mix of outdoor activities, amazing boutique shopping, and batched brews (beer and kombucha), look no further than Bend in the Pacific Northwest. This place literally has it all from a summer concert series along the river to nearby Mount Bachelor for rocking out your fave winter sports. Even more, the sweet downtown has swoon-worthy home and design shops that are perfect for perusing on a sunny afternoon. If you have time to branch out, hop over to Sisters, a small town less than 30 minutes away.
Joshua Tree, California
Less than an hour from desert design haven Palm Springs, Joshua Tree is an epic national park where you can scope out plant species, enjoy hikes, camp, and stargaze. Kick your trip up a notch with a sound bath at the Integratron. The unique, circular structure has wowed visitors for more than 50 years! Your sonic healing session will do you a whole world of good before you head back out for more Southern California exploration.
xx, The FabFitFun Team