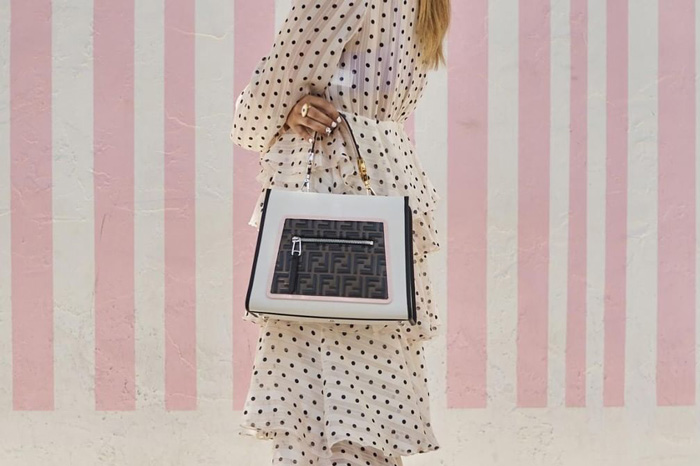 Feature Image by Rebag
Handbags are one of the most fun accessories a woman can have, mostly because the options are truly endless. Whether you want a tote, a baguette bag, or a crossbody, there's a bag out there for you. However, if you fall into the category of a luxury lover, it can become a very expensive investment – and that's where buying pre-loved handbags comes in.
The resale market for handbags has been on the rise in recent years thanks to the influencer industry and the luxury community that lives on Instagram and YouTube. Buying pre-loved is essentially buying used bags for a lower price than its original retail value.
When it comes to pre-loved bags, there are a few standout websites that cater to both buyer and seller needs. Check our go-to resale sites for luxury handbags below.
Fashionphile
Fashionphile is one of the most popular resale websites as it's used by many influencers. You sell your used bags to Fashionphile for a commission, and they'll list it so you don't have to do any of the work. Fashionphile has a very large selection of designer accessories, such as bags, wallets, scarves, jewelry, and shoes. One of the great things about Fashionphile is that everything is guaranteed authentic, so you don't have to worry about getting a fake item. If you're not happy with your item, you have 30 days to return it. If you decide after a few months you're not a fan, Fashionphile will buy it back from you at a discounted price.
The Real Real
The Real Real is another well-known website that is great for everyone involved in the buying process. In addition to luxury handbags and small leather goods, the resale site also sells gently used clothing and shoes. It's truly a one-stop-shop for all things luxury. As a seller, all you have to do is ship them your item, then they authenticate it and list it for sale. You can even make a commission off your item.
Vestaire Collective
Vestaire Collective is an international website that's similar to The Real Real, but it might have an even bigger selection thanks to its international market. Vestaire also has an online editorial blog so you can stay up to date on trends and what's new. Plus, it has a large selection of home and lifestyle items, which is just an added bonus!
StockX
If you want a place to score handbags and designer sneakers, StockX is the place for you. It has a unique buying format where you can bid on an item, and then the seller can either accept, reject, or counterbid. Once the buyer and seller reach an agreement, the seller ships their item to an authentication center and StockX handles the rest.
Rebag
Rebag is exactly what it sounds like – an online reseller of luxury handbags, which has a large selection of luxury designers and endless styles. Similar to Fashionphile, if you have the bag for six months and don't enjoy it anymore, you can sell it back to Rebag for at least 70% of the price and receive store credit.
xx, The FabFitFun Team