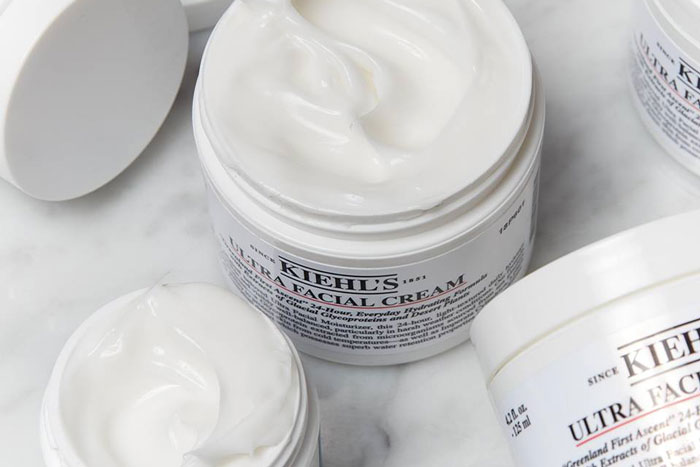 Feature Image by Kiehl's
Ah, blackheads. If you struggle with these pesky clogged pores, you've probably tried everything from pore strips to scrubs and masks to get rid of them.
But, turns out, the key to minimizing the appearance of blackheads and possibly removing some for good is to avoid drying out your skin. Why? When you strip your skin of its natural oils, you're actually causing your skin to produce even more oil, thus resulting in blackheads.
Ahead, we've listed products that will help you keep blackheads at bay while keeping your skin hydrated.
The key to a polished surface is exfoliation. This one features activated binchotan charcoal to adsorb pollutants and fight environmental triggers known to accelerate skin aging. Plus, charcoal is popular for cleansing and detoxifying pores.
---
Since cleansing is one of the most important steps in reducing blackheads, it only makes sense that an electronic cleansing brush should be added to your routine. The Clarisonic Mia 2 is a crowd favorite for its ability to thoroughly clean dirt and oil six times better than your hands.
---
AHAs and BHAs are amazing ingredients for chemical exfoliation. These pads come with two steps: first, cleanse the skin to prep for step 2. Then use the peel to help diminish wrinkles, hyperpigmentation, and age spots without over-drying or irritating your skin.
---
Clay masks work wonders for helping break up the debris in your pores. Use the mask twice a week to let the white clay, salicylic acid, and natural exfoliants draw out impurities, scrub away blackheads, and improve the look of your pores.
---
Need something quick and easy? Opt for these one-minute daily spot clarifying pads. They're soaked in a blend of salicylic acid, tea tree, witch hazel, camphor, and aloe to help fight blemishes while helping soothe, cool, and keep overactive skin under control.
---
This night cream is a godsend for anyone with blackheads as it's jam-packed with retinol and hyaluronic acid. Retinol encourages cell turnover, making it harder for pores to get clogged, and hyaluronic acid boosts moisture levels.
---
If you decide to safely extract your blackheads, you'll want to follow it up with this exfoliating toner, which features witch hazel to tighten up the pores again.
---
If you want immediate results, a comedone extractor can be helpful — but only if you're gentle! We suggest using a tissue wrapped around both fingers and gently wiggling the skin where the blackhead is located to encourage it to come out, then following up with the extractor.
---
Noncomedogenic moisturizers, like this water-based one, are best for hydrating skin that's prone to blackheads. The Water Cream combines powerful Japanese botanicals to visibly tighten pores, smooth skin texture, control excess oil, and support natural skin turnover.
---
We're throwing in another moisturizing cream at a more affordable price point. This fan-favorite cream helps reduce moisture loss while drawing and absorbing moisture from the air.
xx, The FabFitFun Team