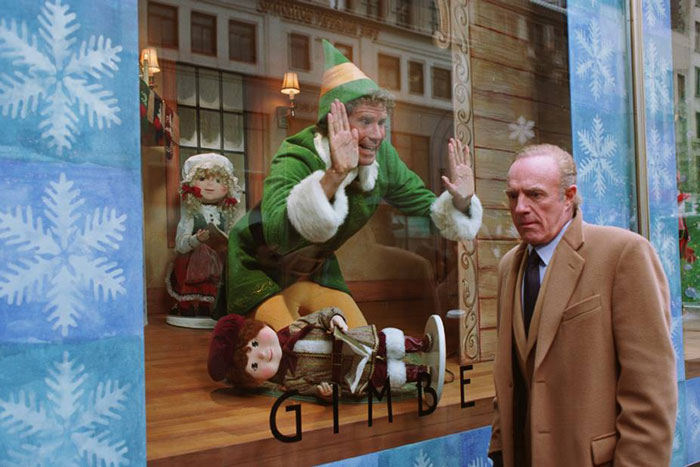 Feature Image by Elf
Now that we're well into the holiday season, it's time to re-watch all of our fave holiday flicks. So get comfy, grab a cup of hot cocoa, and prepare to binge-watch all of the feel-good movies below.
The Holiday
Follow the journey of two women who trade houses for the holiday season. While one takes on Los Angeles, the other cozies up in a quaint English cottage. Spoiler alert: you'll fall in love with Jude Law's character and his two daughters.
---
It's A Wonderful Life
Whether you've seen this movie or not, this one's a must during this time of year. As an angel guides George Bailey, watch as he reflects on his life and realizes how many lives he's impacted in a positive way.
---
The Family Stone follows the story of a family's holiday together and perfectly portrays the craziness that comes when you gather everyone for Christmas.
---
Love Actually
This film combines the stories of nine different characters as they experience love. We guarantee you'll watch this movie more than once this season.
---
12 Dates of Christmas
Single this Christmas? The 12 Dates of Christmas shows the story of a self-absorbed single gal who relives the same date over and over again until she learns some hard life lessons — talk about a Tinder date gone wrong.
---
Serendipity
There's no place like New York for the holidays, and Serendipity captures the holiday scene in the Big Apple perfectly. Watch the love story unfold as two individuals who randomly meet one night in Manhattan reconnect years later.
---
Elf
If you need a good laugh, Will Ferrell has your back. Buddy, the elf, leaves the North Pole in search of his father who gave him up for adoption. As he waltzes through New York City, he shows everyone just what Christmas really means.
---
Miracle on 34th Street
What if your local mall Santa was the real deal? Miracle on 34th Street captures the story of Kris Kingle (aka the mall Santa) as he announces that he's the real Mr. Clause.
---
Home Alone
This one's a must-watch every year. This classic holiday film will make you laugh and appreciate the time spent with your family (even your annoying uncle!).
---
Almost Christmas
A widowed father invites his four grown children over to his house for a holiday party with the belief that if all of his kids can spend five days together under the same roof, it'd be a Christmas miracle.
xx, The FabFitFun Team