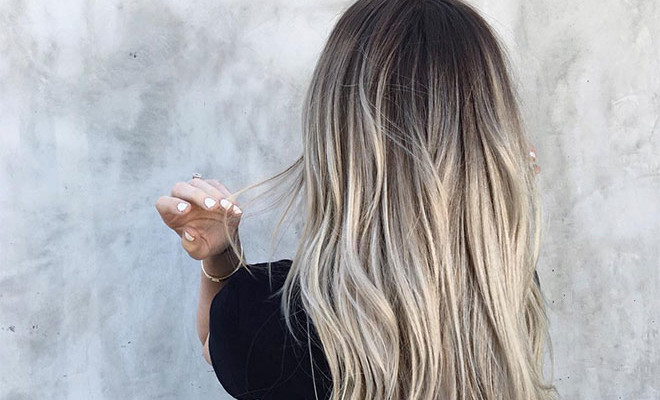 @tauni901
Dry shampoo is one of the sharpest arrows in my beauty quiver, cutting grease and odor without the drying (not to mention time-consuming) effects of traditional lather-and-rinse varieties. But that's just the beginning — many also deliver bonuses like volume, protection, or healing benefits. Here are five of my all-time favorites that make my weekly GLAMSQUAD blowout last days on end.
Best Dry Shampoo for Texture… Oribe Dry Texturizing Spray $44
I love a beachy wave look, but can't muster the energy to wash, dry, and style my hair day after day. That's where Oribe's 2-in-1 dry shampoo and texturizer comes in. Its patented polymers absorb oil and add body and movement with just the right amount of hold.
---
Best Dry Shampoo for On the Road… Serge Normant Travel Size Meta Revive Dry Shampoo $25
Whether your trip involves zipping between business meetings or hopping between the beach and local bars, jam-packed itineraries leave little time for primping. Luckily, Serge Normant's TSA-friendly dry shampoo squeezes into the tiniest carry-on and ensures that you look fresh at every point of the day. The lightweight, residue-free formula daintily mops up grease, while Moroccan cedar extract strengthens strands and cornstarch adds volume.
---
Best Dry Shampoo for Hair Health… Amika Perk Up Dry Shampoo $22
I am a big proponent of green juice and farmer's market veggies, so it's no surprise that I gravitate toward nutrient-rich hair products too. Amika's lightweight, talc-free dry shampoo contains obliphica (sea buckthorn berry) oil, which is naturally rich in antioxidants, vitamins, and healthy fatty acids. For your hair, that translates into hydration, shine, and fewer split ends.
---
Best Dry Shampoo for Volume… Shu Uemura Volume Maker $48
Even hair that looks like it's been styled by a steamroller go from flat to full-bodied with the help of Shu Uemura's volumizing powder. The translucent powder comes with a convenient (and travel-friendly) click-brush, allowing for strategic application. Silica silyate eliminates grease, and texturizing polymers cling to and lift strands — the more product, the higher the hair.
---
Best Dry Shampoo for After a Workout… blowpro Faux Dry Shampoo $20
Vinyasa flows and spin classes quickly turn sleek strands into a sticky mess. No longer schedule your workouts around your blowouts. For a quick transition back to the office or to dinner with friends, I use blowPro's fine powder. The bottle's narrow nozzle guarantees targeted application, and the formula's micronized cornstarch absorbs quickly to zap sweat and oil from your workout.
For the latest and greatest info on beauty and fashion, be sure to check out CaviarandCashmere.com!
---
This story was written by a fab member of our Ambassador Network.