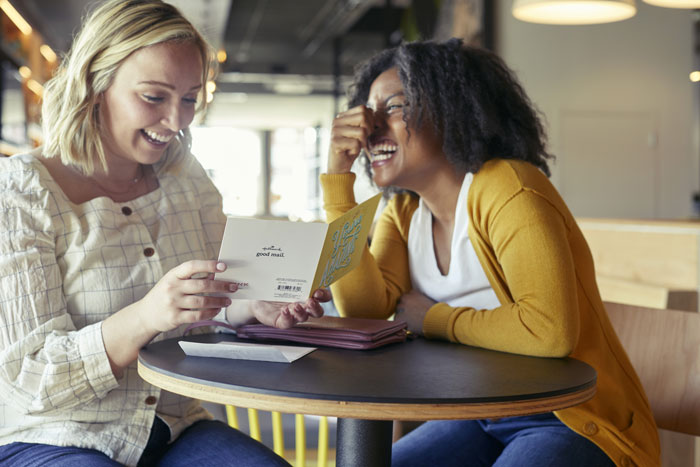 SPONSORED BY HALLMARK
When was the last time you wrote a handwritten letter, card, or even a simple note for someone? The answer is probably longer than you'd like to admit.
While the art of handwritten mail is taking a backseat due to the convenience and speed of online communication, there are actually some surprising benefits that come with handwriting cards including improved relationships and a boost in mental health.
Don't believe us? Read on for three reasons why you might want to consider picking up a pen.
Improved relationships
The simple gesture of writing a card for someone shows them that you care and are thinking about them. Whether it's a "thank you" note, for a birthday, or "just because," we love Hallmark Good Mail cards for the fresh designs and the lighthearted captions that are sure to make anyone smile.
Boost mental health
Yes, physically writing out your thoughts can boost your mental health. In fact, science has linked expressive writing to a better mood, reduced stress, and an improved overall sense of well-being. Plus, taking time to jot down a message for someone in a card helps you unplug and digitally disconnect, even if it's just for a moment.
Get creative
Unlike an email or a message on social media, the space you have on a physical card is limited, forcing you to be intentional with every word. Whether it's a simple poem or a few short sentences, a personalized message lets your creativity shine through.
xx, The FabFitFun Team