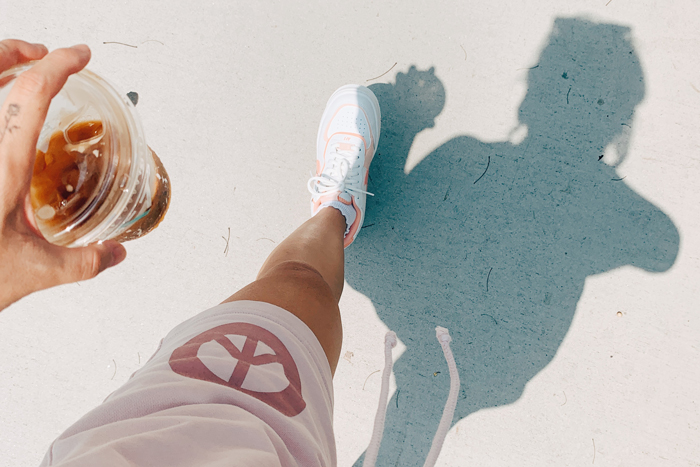 Now more than ever, it's important to get out of the house. Even if you can't get to the gym or your usual yoga class, just a short walk each day can make a huge difference for your health.
Here are some benefits experts say you can gain just from taking a daily 20-minute walk.
Boosts your immune system
Since walking increases your blood flow, it helps white blood cells reach different parts of the body, says Dr. Kristen Gasnick, PT, DPT, a board-certified Doctor of Physical Therapy practicing in outpatient orthopedics. Plus, unlike high-intensity workouts like running, walking doesn't produce stress hormones like cortisol and adrenaline, which suppress the immune system.
Strengthens your bones
Physical activity involving mechanical strain, including walking, triggers your bones to create new cells, says Gasnick. This can prevent osteoporosis, where your bones become weak and prone to fractures, and help you maintain healthy bone mineral density levels.
Improves joint health
Walking prevents lower back pain by increasing stability in that area, says physician assistant Ben Tanner. It also benefits your hips, knees, and other joints by helping nutrients get into your cartilage.
Kicks up your metabolism
Walking burns fat and keeps your blood sugar in check, which reduces your risk for diabetes and hypertension, says Tanner. This is especially important right now since diabetes and hypertension are risk factors for severe cases of COVID-19.
Improves your mental health
Tanner also notes that a stroll provides a break from the stressors of your daily life, and getting outside boosts your mood. "Walking is an opportunity to get away from everything for a few minutes and think about life, or just be present with yourself," he explains. "I also find it gets the creative juices flowing." And if you have a friend to join you, it's an easy way to socialize from six feet away.
xx, The FabFitFun Team