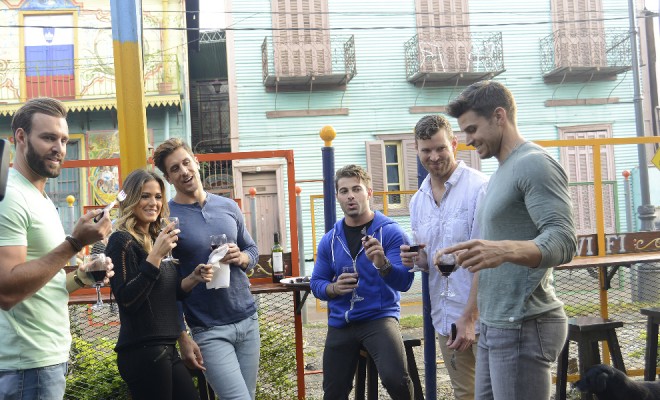 THE BACHELORETTE – "Episode 1206" – JoJo and the eight remaining men move on to the beauty and history of Argentina's exciting capitol, Buenos Aires. The Bachelorette hopes to get things back on track this week and make progress with some relationships, but for the first time in franchise history, there will be a second two-on-one date. Wells takes a romantic walk through the city with JoJo and they have the opportunity to participate in a performance art piece, "Fuerza Bruta," which will hopefully ignite their passion. JoJo escorts five men for a day of fun in the La Boca neighborhood of the capitol, but it ends with tempers flaring as the competition intensifies. Chase and Derek, two of JoJo's favorite bachelors, are the unlucky guys going on the two-on-one date. The guys aren't the only ones who are anxious. JoJo stuns the remaining men by suddenly leaving the rose ceremony, on "The Bachelorette," MONDAY, JUNE 27 (8:00-10:01p.m. EDT), on the ABC Television Network. (ABC/Veronica Gambini) ROBBY, JOJO FLETCHER, JORDAN, ALEX, JAMES T., LUKE
Last night's episode of The Bachelorette had everything you could ask for (except Chad. We still miss Chad). Set in picturesque Buenos Aires, Argentina, there was an awkward Menage à Trois tango, a weird first (and last) kiss, lots of crying, and of course, the men realizing that Jordan is Regina George and turning on him faster than Evan can say "I want my pink shirt back."
So of course we knew that we needed a dude's take on all the drama. We enlisted Dan Cox (you may remember him from Season 9 of The Bachelorette, and last season's Bachelor in Paradise) to fill in for Ashley Iaconetti on our Snapchat Bachelorette Recap.
From Derek's departure during a two-on-one date, which reduced him to a sobbing mess

to a date that will probably give Wells nightmares about Slip n Slides for months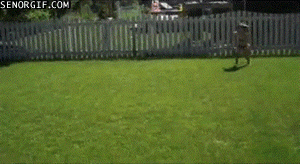 check out Dan's commentary on last night's episode!
xx, The FabFitFun Team