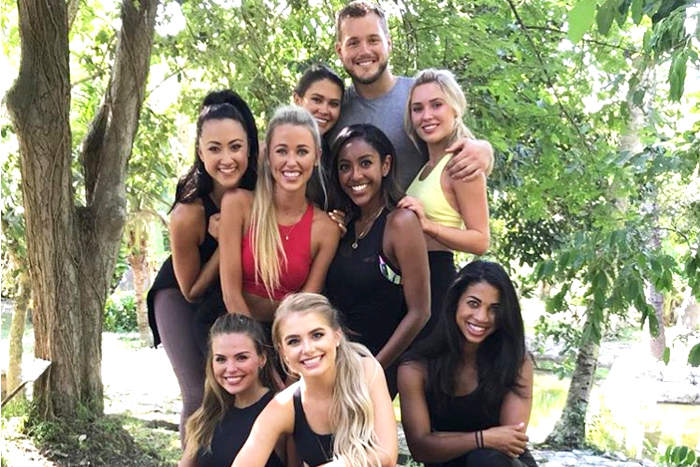 Feature Image by @colotonunderwood
Another week of The Bachelor means another week closer to heartthrob Colton Underwood finding the love of his life (because dating 25 women for six weeks is a surefire way to find love, obviously).
The episode began with last week's showdown between Onyeka Ehie and Nicole Lopez-Alvar where both women partook in a screaming match about accusations of bullying and spreading rumors. Underwood ultimately decided to send both women home during the rose ceremony while the rest of the women and Underwood took off to Vietnam.
View this post on Instagram
Underwood's adventure in Vietnam started with a one-on-one date with Hannah Godwin, which consisted of spa treatments, kissing in an outdoor shower, and a difficult conversation about both of their parent's divorce. This seemed to strengthen their connection because Underwood gave her a rose at the end of the date.
View this post on Instagram
Then came the group date! The women learned a Vietnamese fighting style called vovinam, and they went head-to-head in a round of basically punching each other in the face (probably something they've been waiting to do for a while now). Although the fighting matches were entertaining, to say the least, the evening portion of the date was when things got serious. Sydney Lotuaco began to realize she wasn't getting what she needed from The Bachelor and felt as though Underwood was giving his attention to women who didn't really deserve it. She ultimately decided to end it with Underwood and packed her bags.
The second one-on-one date was with Kirpa Sudick, someone who we haven't seen much of this season. Although their relationship had moved much slower than others, they seemed just as comfortable on their date as they took a boat ride and went scuba diving. Underwood ultimately gave her the rose.
View this post on Instagram
When Sudick returned home from her date, Demi Burnett decided to take things into her own hands and snuck out to go see Underwood in his hotel room, where she confessed that she was falling in love with him. The conversation turned bleak when Colton said he couldn't reciprocate those feelings, and that he couldn't put her through a rose ceremony after hearing her say that. He sent her home, but we have a feeling we'll see her on the next season of Bachelor in Paradise.
The next night, Underwood decided to forgo the cocktail party and go straight into the rose ceremony. He then went into a frenzy of anxiety when three women he sent home all warned him on their way out that some of the contenders weren't there for the right reasons.
What did you think about last night's events? Let us know in the comments below!
xx, The FabFitFun Team