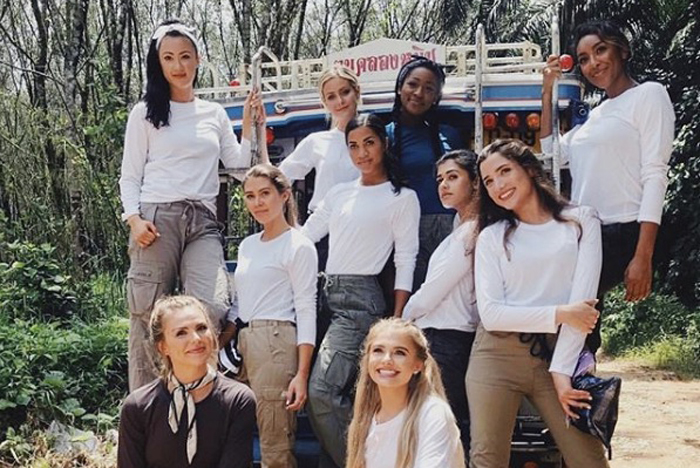 Feature Image by @itsalabamahannah
ABC just wrapped up week five of The Bachelor, and, let's just say, this season is starting to pick up some major steam. We're talkin' first kisses, screaming matches, and even eating bugs in the jungle (oh, the things we'll do for love).
The first lucky lady to get a one-on-one with Colton Underwood was Heather Martin. Not only is she a virgin (like Underwood), but she's also never had her first kiss. So, of course, Underwood (being the gentleman that he is) wanted to make the moment special and locked lips with Martin under a sky full of sparkly fireworks.
View this post on Instagram
While most of the women in the house have only expressed heart-eyes for Underwood, one woman has been struggling with the process (sharing your boyfriend with 25 other girls can't be easy). Elyse Dehlbom, the 31-year-old makeup artist who had been a favorite from the beginning, eventually decided to break it off with the bachelor and go home.
Next came the group date. The girls went on a Thailand safari where they learned how to survive off the land. Hannah Brown, a former Miss Alabama pageant queen, literally ate a slug, then she confessed to Underwood later in the date that she's falling in love with him. He definitely seemed happy to hear that!
View this post on Instagram
The one-on-one date with Cassie Brown is where things really started to heat up. The two spent the day on a private island and they just kissed for hours on end – in the water, on the beach, in his bed, you name it. Needless to say, she became a front runner on the show.
View this post on Instagram
But the rose ceremony is where the real drama started to unwind. There was tension between Onyeka Ehie and Nicole Lopez-Alvar after Ehie started a rumor that Lopez-Alvar wasn't there for the right reasons. This ended with the two women literally yelling at each other during the cocktail party with accusations of bullying. Colton was fed up, and he eventually walked away from the ceremony to clear his head. The episode ended with the infamous "to be continued…" leaving us anticipating next week's episode.
How do you think the rest of the rose ceremony will play out? Weigh in on the comments below!
xx, The FabFitFun Team