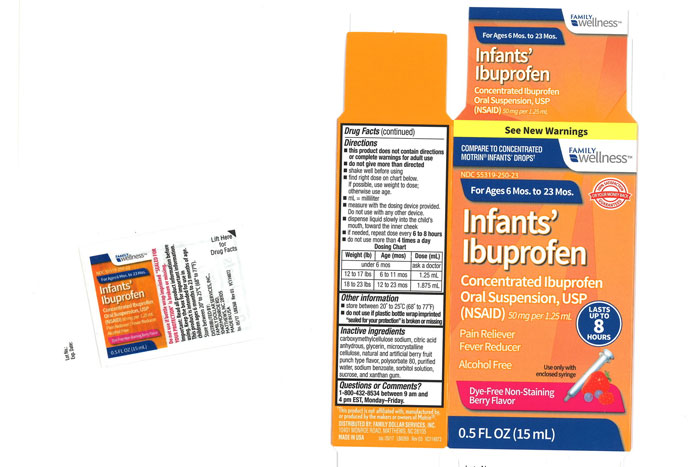 Feature Image by Tris Pharma
Calling all parents: if you have a sick baby at home, you'll want to rethink the medicine you're giving your child. Three lots of Infants' Ibuprofen Concentrated Oral Suspension, USP (NSAID) 50 mg per 1.25 mL were recalled as of December 5, according to a press release from Tris Pharma.
The statement reports that the medicine was voluntarily recalled from Walmart, CVS, and Family Dollar due to a high concentration of ibuprofen that may be harmful to infants. Symptoms to look out for are nausea, vomiting, epigastric pain, or more rarely, diarrhea. Tinnitus, headache, and gastrointestinal bleeding might also occur. However, Tris Pharma, Inc. hasn't yet received any reports of reactions related to the lots of Ibuprofen that are subject to the recall.
Parents are advised to throw away or return the product should they find it in their cabinets at home, and call Tris Pharma's customer service line at 732-940-0358 with any additional questions. If you've accidentally fed the Ibuprophin to your child, contact your physician ASAP and report any reactions to the FDA's MedWatch Adverse Event Reporting here.
xx, The FabFitFun Team