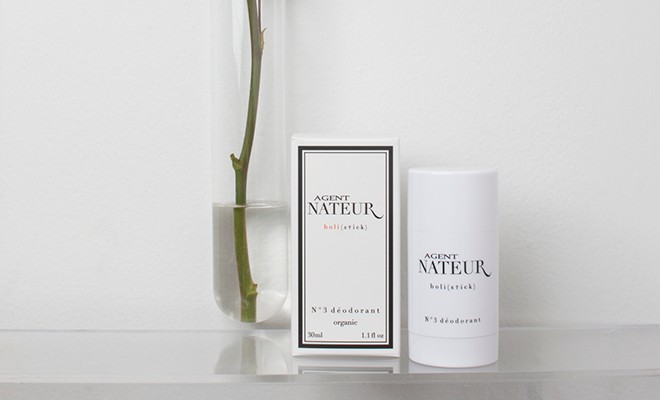 Agent Nateur
Deodorant can be a sticky subject (pun intended) as it's been under fire for its use of ingredients like aluminum and parabens. That's why the natural deodorant movement has been going strong; however, some natural deodorants don't work as effectively as its counterpart.
So we scoured through the selection and picked brands that are proven to work. That means each deodorant is made from real ingredients, keeps you smelling fresh, and is stain-free.
Native Natural Deodorant $12
This deodorant uses only simple, nontoxic ingredients that you'll recognize like shea butter, beeswax and vitamin E. It doesn't contain aluminum like major brands; not only is this great for your health, but it also won't stain your clothes!
---
Lavanila Sport Luxe Deodorant $9
If you're the sporty type, this high-performance deodorant will keep you covered. Lavanila's award-winning beta glucan technology has a long-lasting freshness that breaks down sweat molecules to deliver an effective, all-natural odor protection — without paragons, sulfates, aluminum, silicone, or synthetic fragrances.
---
Primal Pit Paste Unscented Natural Deodorant Jar $8.95
This jar blends only the essential ingredients for a natural deodorant that actually works. The paste neutralizes body odor for long periods of time, keeping you fresh and comfortable throughout the day. This unscented version is even void of essential oils — ideal for anyone with sensitive skin or allergies.
---
Agent Nateur holi(stick) N3 Large Deodorant $21
Get your entire family onboard the natural deodorant train with this unisex version. It smells great, a little goes a long way, and each stick is made by hand. This deodorant doesn't use aluminum and it's formulated with ingredients sourced locally and in France including sunflower butter, avocado butter, and coconut oil.
---
PiperWai Natural Deodorant $16.99
So you've probably used or ingested charcoal before, but have you tried it in a deodorant? The activated charcoal absorbs moisture and neutralizes odor without the help of any chemicals. You'll be stain-free and have fresh armpits all day long. Bonus: it's cruelty free, vegan, and gluten free.
---
Meow Meow Tweet Baking Soda Free Deodorant Stick $20
For all you baking soda haters out there (yes, it's a thing), this natural deodorant might change your mind. This mixture combines plant oils and mineral powders to give you a sweet citrusy scent that'll keep you smelling great. It's biodegradable and comes in a handy push pop style tube.
---
Schmidt's Deodorant Stick in  + Juniper $8.99
Get behind a formula that requires only a small amount, isn't sticky, and is free of artificial fragrances. We love this plant-based, award-winning blend for the warm and woodsy scent that any guy or gal can use.
---
Aubrey E Plus High C Natural Roll-On Deodorant $8.19
This roll-on version is made with antioxidant vitamins and herbal extracts, which work together to help you stay fresh the natural way. Not only is this blend free of gluten, paraben, and phthalates, it's also vegan and cruelty-free. The formula glides on smooth, stays on all day, and only needs one swipe to keep you dry.
xx, The FabFitFun Team