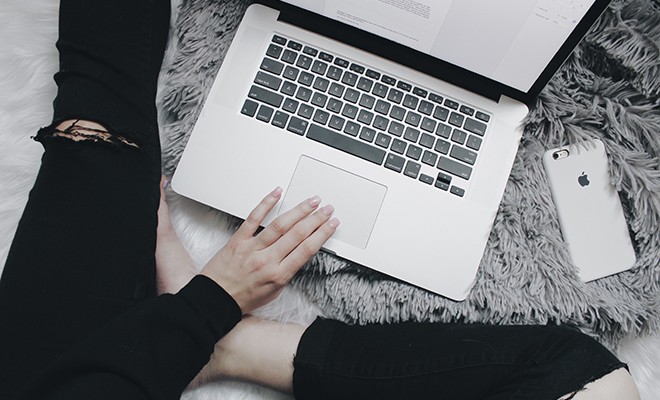 Mikayla Mallek
GSD (or get sh*t done) is essential in every part of your life, whether you have a full list of stuff you need to do at home or way too many tasks to keep track of at work.
Luckily, there are apps for this type of thing. Smart tech can help you get more done with less effort, which will help you ditch those stressful vibes once and for all while reaching your full potential so much faster.
Ready to rock? Here are five of our faves:
Forest
We bet you've heard of the Pomodoro Technique — a savvy strategy you can use to stay laser-focused on a single thing for a short amount of time. The Forest app takes this a step further by making it a little bit more fun. As soon as you start your task, it'll begin to grow a tree from a seed. You'll see a full tree once your time is up! Though this is set at 25 minutes, you can change it to whatever amount of time you want.
Evernote
It's been around for a few years, but we still love Evernote. Use it to write and store documents (even quick memos!), pictures and sketches — all online in the cloud. Even cooler? You can use this fab app on your computer or phone, adding onto whatever you've created from wherever you are.
Google Keep
Just like our Evernote, Google Keep works with your phone or computer. All you need to get started is a Google account, which makes using this great app extra simple. We love it for sharing quick notes or voice memos — think shopping lists, reminders, names of songs…you get it. It's also perfect for all of the creative ideas you get on the fly. Don't let them slip away!
Pocket
Stop wasting time reading articles when you have other things to do and save them for later instead with this brilliant app. You'll enjoy catching up on celeb gossip, news, and everything else so much more once you've fully finished your daily to-do list.
Gboard
Give your keyboard a major time-saving makeover with this mobile keyboard from Google. It has insanely good predictive text, emoji and GIF support, and improved gesture/voice typing — all right in the app. Even more, you can use Gboard to search for movie schedules, sports scores, and good eats around you. Send your findings straight to text (or email) with a single click.
xx, The FabFitFun Team