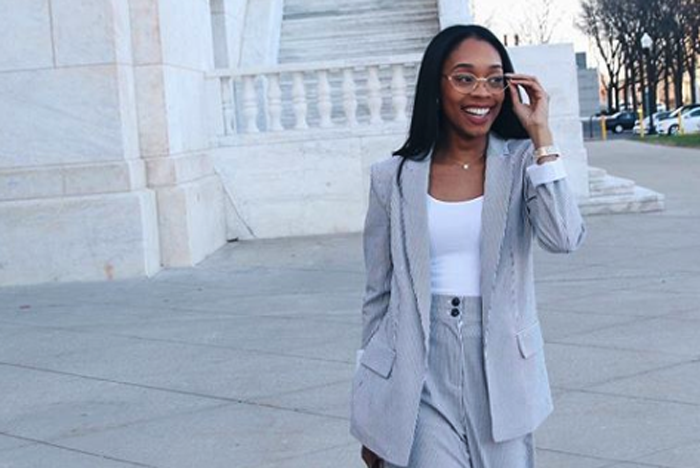 Feature Image by @erinondemand
Black History Month is a time to celebrate the accomplishments of black leaders throughout American history. If you need a female leader to celebrate, then look no further than Madame C.J. Walker, an entrepreneur, philanthropist, activist and self-made millionaire. Yet, not all trailblazers are in the past. 
Today, according to the 2018 State of Women-Owned Business report, the percentage of firms owned by black women grew by 164 percent, which is nearly three times the rate of all women-owned businesses. There are African American women in every realm of the business world writing checks and taking names. Here are a few, some new to the business and others who are experts, that you should know about:
Cathy Hughes, founder and chairperson of Urban One, Inc.
This media maven knows a thing or two about trailblazing. She is the founder and chairperson of Urban One, Inc (formerly known as Radio One, Inc.), the largest African-American owned and operated broadcast company in the nation. The company's doors have been open for 40 years.
Janice Bryant Howroyd, founder and CEO of ActOne Group
This 65-year-old business lady is an expert in workforce management. Operating in 19 countries worldwide with more than 17,000 clients, ActOne Group is the largest privately-held, woman and minority-owned workforce management company in the country.
Jessica Nabongo, founder of Jet Black and The Catch
The first black woman to ever travel to every country, this Detroit native is the founder and CEO of two companies. The first is Jet Black, a luxury travel firm, and The Catch, a socially conscious, luxury lifestyle brand inspired by 195 countries Nabongo has visited.
Jacque Aye, founder of Adorned by Chi
This entrepreneur catapulted to the public eye in 2015 when she launched Adorned by Chi, an anime and manga-inspired lifestyle brand. Since its inception, the brand has been featured in Essence, Buzzfeed, Revelist and Nylon. The brand even offers adorable apparel to match.
Kyra Young, Founder of Kyra Shea Medleys
Young broke into the beauty industry, alongside business partners John Moore and Michael Moore, by creating a natural hair and skin care company that has since gained mass appeal. Their story is one of hard work and persistence – three African-American entrepreneurs from South Central Los Angeles who have gone on to being featured on Good Morning America, Essence and Blavity.
Erin Winters, Founder of Erin on Demand and Co-founder of Black & GOALD
Another Detroit native, Winters specializes in helping other entrepreneurs build their online presence through video storytelling and strategic brand marketing. She launched her digital marketing and video production company Erin On Demand in 2018. Her YouTube channel, named after her business, has since grown to more than 112,000 subscribers. She also is the co-founder of an empowerment clothing line with her fiance called Black & GOALD.
Sheena D. Franklin, Founder of Well-Kept Beauty
Well-Kept Beauty should be every woman's new best mobile friend. The dermatology and skin care app helps you maintain healthy and glowing skin throughout your day. She launched the company initially just by asking questions. Franklin would survey customers in Sephora and outside of dermatology offices.
xx, The FabFitFun Team