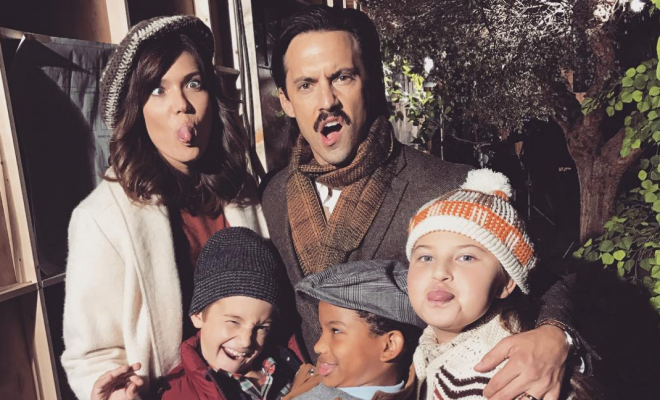 @mandymooremm
Fall means a whole list of new TV shows to add to your radar — and tons of new characters to become addicted to. While there are tons to choose from, we've rounded up our five favorite actresses from the most talked about shows. Follow them on Instagram for a peek behind the scenes and for entertaining snaps beyond the silver screen.
@katyemixon
Remember Katy Mixon from Eastbound & Down? Well, get ready to fall in love with her all over again in ABC's American Housewife — a comedy about a housewife (Katy) raising her kids in an über wealthy community in Connecticut.
---
@issarae
HBO's Insecure will keep you coming back for more. In a nutshell, the comical show follows our new favorite Issa Rae and her friend Molly through everyday life experiences and uncomfortable events. Plus, it's filmed in Los Angeles, so how could we resist?
---
@mandymooremm
You've probably seen friends posting about NBC's new hit show This Is Us all over Facebook. Well, it's pretty much the best new show on the tube right now. It's hard not to love Rebecca (aka Mandy Moore), who's pregnant with triplets. In a nutshell, the show is about several key characters that intertwine and will leave you riding an emotional rollercoaster.
---
@abigailspencer
If you love sci-fi and drama, NBC's new show, Timeless, is one to add to your weekly watch list. It entails traveling through time to protect the history of the world and awesome characters like Lucy Preston played by Abigail Spencer. Bonus: 90210 (the new series) fans will be stoked to feast their eyes on hottie Matt Lanter, who plays Wyatt Logan.
---
tortorra_
Comedy meets drama in The CW's new show, No Tomorrow, but one thing is for sure — Evie Callahan, played by Tori Anderson, will become your new favorite character. The plot unfolds as she meets Xavier, who thinks an apocalypse is coming.
xx, The FabFitFun Team