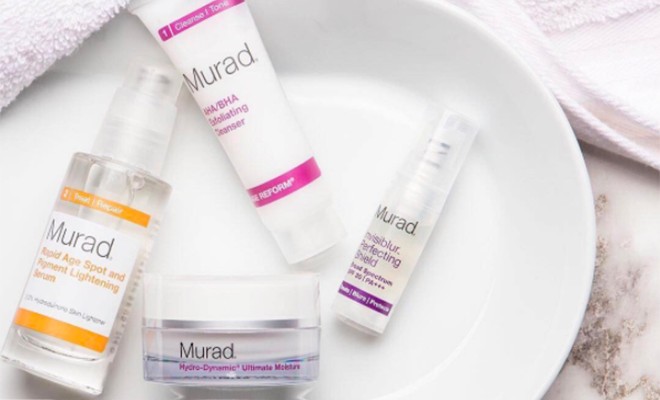 @muradskincare
It happens to the best of us…the moment you think your skin is finally behaving, a pesky little pimple decides to pay a visit.
But before you go popping or picking at it, opt for an acne spot treatment instead. From moisturizing lotions to charcoal activated masks, we've rounded up our top rated and affordable spot treatments that you can use for your next acne emergency.
Neutrogena Rapid Clear Acne Eliminiating Spot Gel $7.99
Looking for a super affordable spot treatment? Neutrogena always comes through for the face (and the bank account). This gel not only stops breakouts, but also prevents future ones.
---
Philosophy Clear Days Ahead $13.50
The name of this product says it all — clear days will be ahead of you when you use Philosophy's acne treatment. This product reduces redness, treats blemishes, and soothes the skin all at once.
---
Yes To Tomatoes Daily Repair Treatment $14.99
We know we should always say yes to our fruits and veggies, so why not say yes to this acne spot treatment? Yes to Tomatoes has created an acne product that can be used daily and we're obsessed with the lightweight formula.
---
Kiehl's Blue Herbal Spot Treatment $18
Kiehl's has a loyal fan base and for good reason. They took the best ingredients from their cult favorite lotion and added in a few more to create the perfect product that removes blemishes. We recommend this one for oily skin as it'll dry up your problem areas super quickly.
---
Murad Acne Spot Fast Fix $18
The Fast Fix by Murad is certainly one quick solution for acne. Murad uses a powerful formula that kills bacteria and prevents breakouts from occurring down the road. Hence, a fast fix to future zits!
---
Veronica Skincare Blemish Drying Lotion $24
This one's a godsend for anyone with sensitive skin. We're obsessed with the drying lotion because it's formulated with natural ingredients to soothe skin and stop breakouts. Even better, it'll reduce the redness from your summer mosquito bites!
---
Plant Apothecary Not A Spot Acne Treatment Mask $24
You may or may not have heard, but charcoal is the new coconut oil. This unique ingredient is all the rage when it comes to skin. This mask is jam-packed with this highly absorbent ingredient to reduce blemishes and reveal healthy glowing skin.
---
Dermalogica Concealing Spot Treatment $26
Looking for a concealer that stops breakouts rather that starting them? Dermalogica's got you covered. This tinted spot treatment is perfect for daytime use to cover those icky blemishes!
xx, The FabFitFun Team