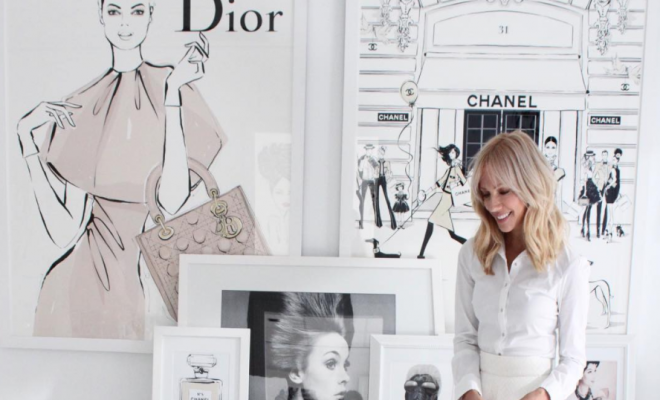 @meganhess_official
Nowadays, you don't have to go to a museum to get your daily dose of art. Creators of all kind are using Instagram to showcase their work!
We love our friends' cute selfies and mouth-watering #foodporn just as much as the next scroller – but seeing a beautiful sketch amidst those photos adds a little extra inspiration to your day.
Check these artists out, and hit that "follow" to adorn your feed with some ill illustrations!
@jane_kimchi
Jane Kim is a freelance designer based in Vancouver, BC. Her style is the perfect marriage between the minimal yet detailed. We especially love the photos that peek into her life, which is just as aesthetically pleasing as her artwork.
---
@cintascotch
You might recognize Javier Pérez' playful illustrations – he's been featured on Buzzfeed, Colossal, and several other publications. He transforms everyday objects into something pleasantly unexpected, and stretches our imaginations to see our world with more wonder.
---
@hnicholsillustration
Fashion + art lovers, you're welcome. Holly Nichols, a fashion illustrator from Boston, draws the glam life on paper. She does live sketches at events, and has an Etsy shop where you can purchase prints at an affordable price!
---
@urbansketchers
OK – so this isn't just one, but rather a collection of several artists. But how else would you be able to see sketches of Rome's architecture and Berlin's coffee shops in one feed? We love that these peeks into scenes around the world feel unpretentious; a sight caught someone's eye and they drew it. It's away to discover the world (and the artists that draw it) with ease and familiarity.
---
@meganhess_official
Megan Hess is a world-renowned fashion illustrator who has worked with brands like Christian Dior, Louis Vuitton, Tiffany Co., Versace, Fendi, Cartier, Disney, TIME Magazine, Vanity Fair… to name a few. Every single photo on her IG is breathtaking, whether it features her work or the adventures it takes her on.
---
@vexx_art
18-year-old Vince Okerman's "doodles" are nothing short of masterpieces. His signature characters are filled with so much life and personality; follow him to decorate your day with color!
---
@jose_naranja
Using text and illustration, Jose Naranja can turn an empty notebook into a story-telling treasure chest. He captures his life, thoughts, and travels on paper in incredible but uncomplicated ways that inspire us to take our note-taking and journaling more seriously.
xx, The FabFitFun Team