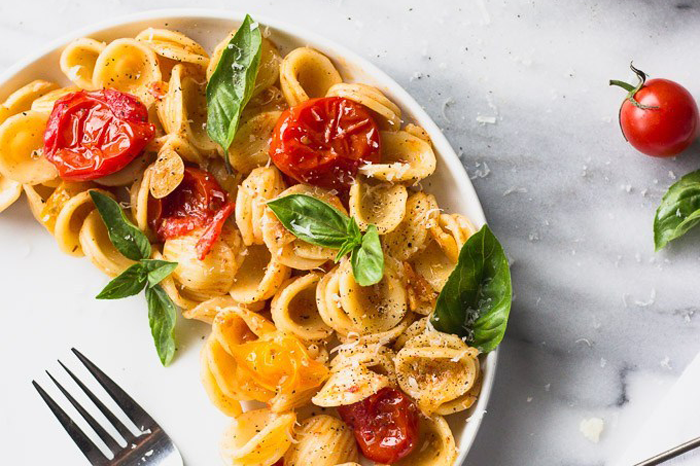 Feature Image by Fork in the Kitchen
Sometimes the reality is you're short on time and low on ingredients to make dinner. But before you call your local takeout joint, take a look at these meals you can easily whip up in no time.
Keep scrolling for 13 delicious pasta recipes with five ingredients or less, not including pantry essentials like seasonings, butter, and oil. Bonus: Most of them are one-pot wonders, too.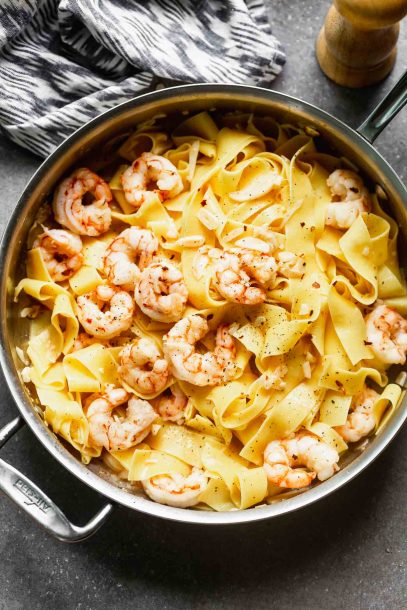 Spicy shrimp, zingy garlic, and plump pappardelle are the stars of the show for this dish. No sauce needed.
---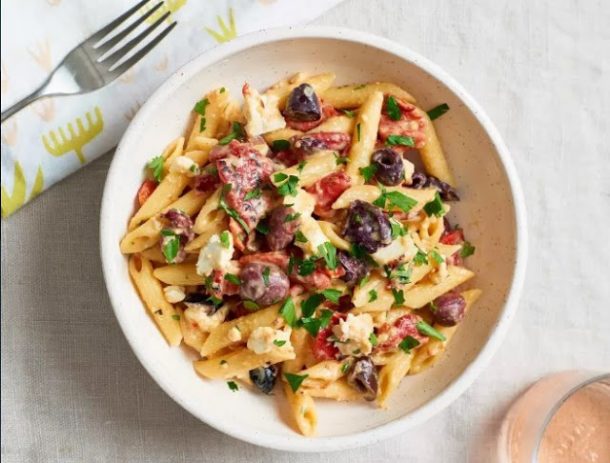 Yes, hummus goes far beyond a dip for your veggies and pretzels. This vegan recipe can be whipped up in less than 20 minutes and is delicious hot or cold.
---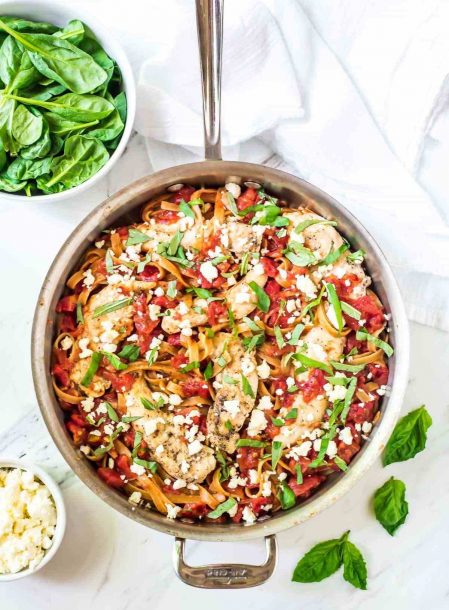 Whether you're cooking for your family or a crowd, this is sure to please. It's almost too pretty to eat.
---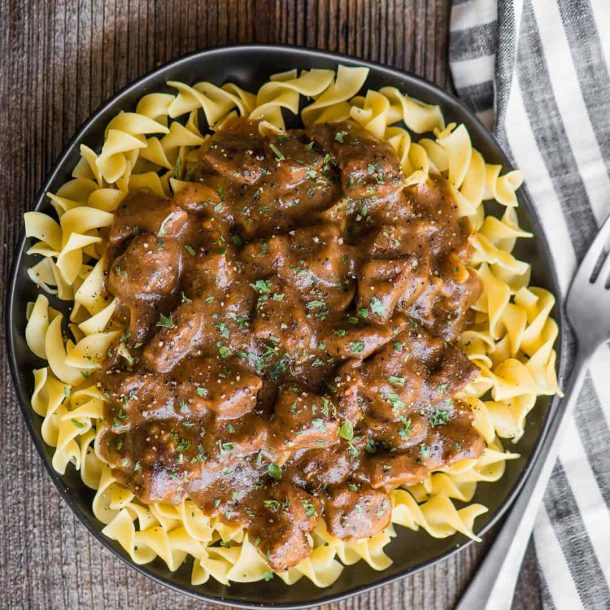 This creamy, beefy dish is the epitome of comfort food. The decadent mushroom sauce will remind you of Grandma's house.
---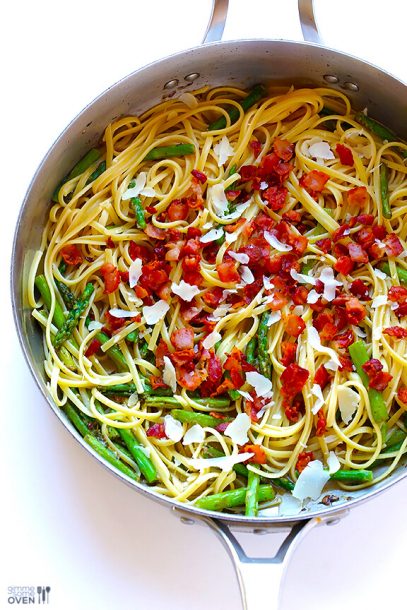 Thanks to the white wine (and bacon, of course) in this recipe, this pasta packs a punch of flavor.
---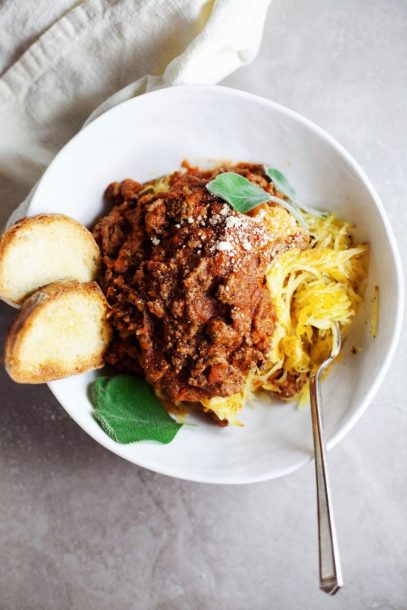 If you're looking for a low-carb option that still satisfies your pasta craving, try this spaghetti squash recipe. With the same flavors as traditional spaghetti and meat sauce, you won't miss the noodles.
---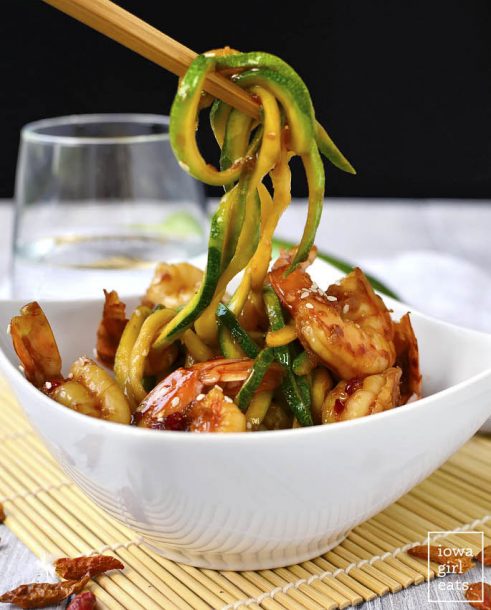 It's sweet. It's spicy. It's gluten-free. And we think it's a the perfect healthy substitute for Chinese takeout.
---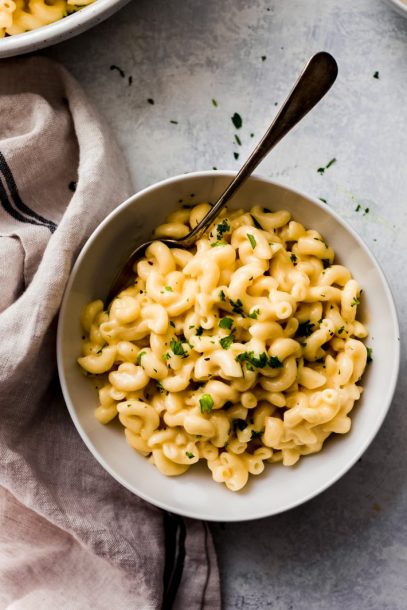 There's nothing like the classic flavor of mac and cheese. Why reach for the boxed version when you can prep and cook this in 15 minutes?
---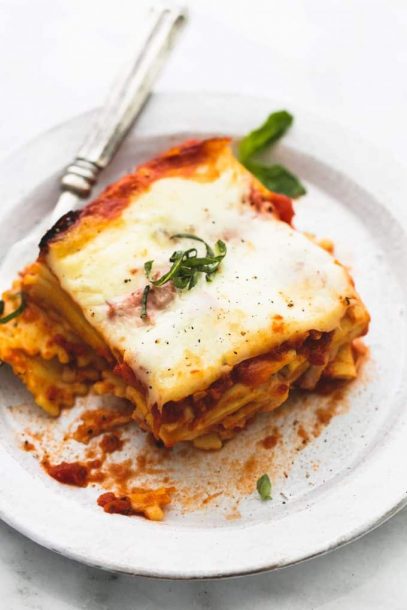 Imagine ravioli and lasagna had a baby! Drop your ingredients into a slow cooker before work and you'll have a hearty dinner prepared upon arrival home.
---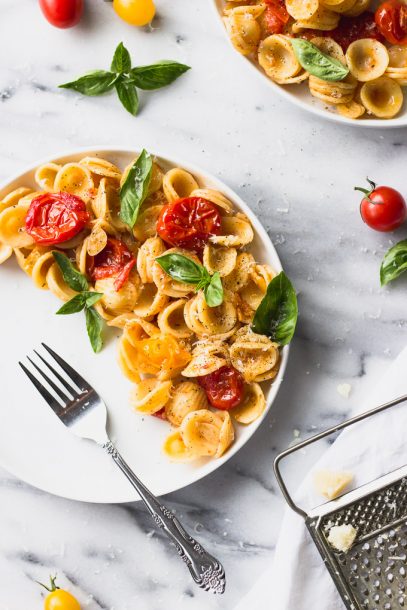 If you love the flavor of ripe tomatoes, you have to try this dish. It's also simple enough to serve to little ones.
---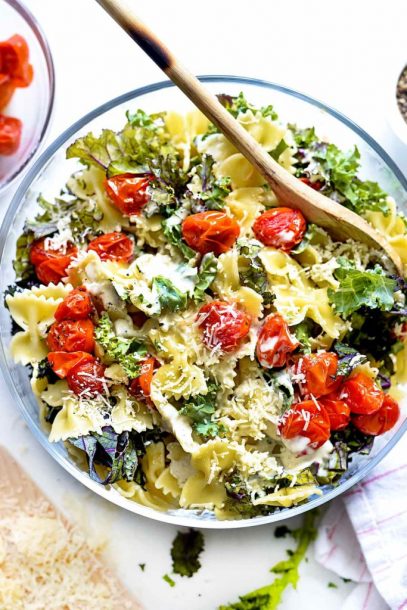 A great idea for a packed lunch or quick dinner, this pasta salad is full of veggies and Caesar dressing. It's the best of both worlds.
---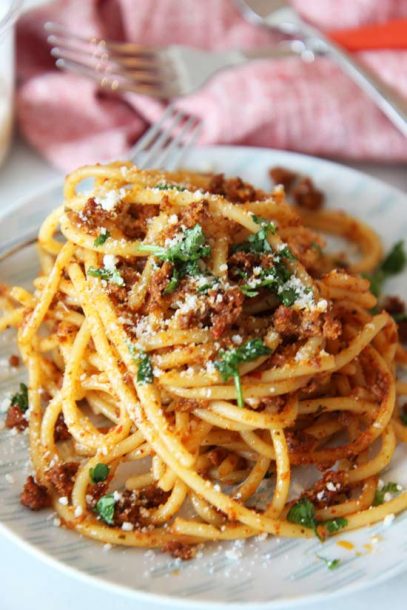 Give this classic pasta dish an update with spicy, rich chorizo. Trust us, that's all the flavor you need.
---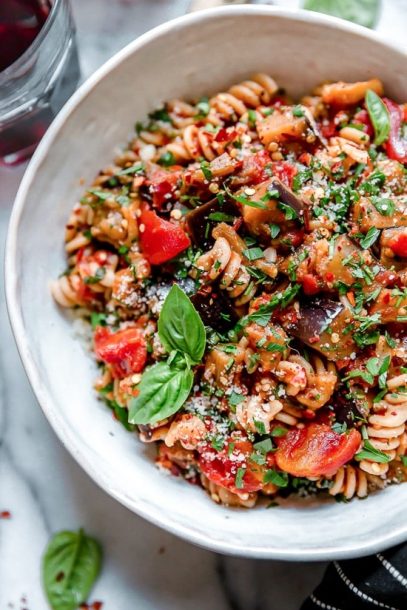 Eating pasta doesn't have to mean blowing your calorie goal for the day. For ¾ cup of this eggplant and tomato pasta, you'll get 127 calories.