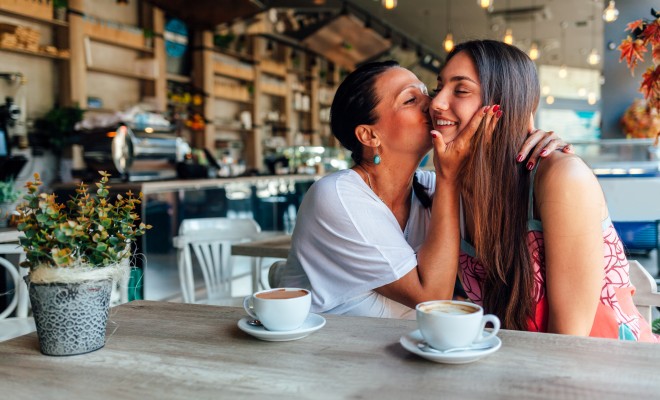 What if someone told you that your future business partner is your mom or your daughter? Yeah…we wouldn't believe it either. But you'd be surprised to learn how many mothers and daughters actually took their relationship to the next level and created a successful and thriving business.
Ahead are some incredible lady duos who went beyond their family obligations to inspire women entrepreneurs everywhere. Now if that's not #familygoals, we don't know what is.
Summer 365
Lauren and Susan Kasnett's passion for camps sparked the idea for Summer 365, a free camp-matching service that takes out the guesswork for parents searching for a summer camp for their kids. The year-round service aims to help families find supportive communities for kids that encourage achievement, build self-esteem, and promote healthy lifestyles.The company specializes in sleep away camps and overnight summer programs for children and teens. The two lady bosses bring different skill sets to the table — with Lauren's marketing and branding background, and her mother Susan's camp industry expertise, they make one heck of a partnership. Lauren says the greatest gift of their family business is their different perspectives and generations that allow them to connect with moms and families better.
Gracious Bridal Favors and Gifts
Mother-daughter duo, Brenda Cascio and Audrey Craig started an online wedding boutique to provide brides and wedding consultants with upscale bridal accessories, wedding favors, and monogrammed gifts. Out of that dream came a brick and mortar boutique, and a design studio based in Austin, Texas called Gracious Bridal Favors and Gifts. Here's a fun fact for you: Neither Brenda nor Audrey had bridal industry experience before launching the website. They were so disappointed in the favor selections when Audrey was wedding planning that they decided to create their own!
Soul Food Love
Yes, soul food is delicious, but it's not so easy on our attempt to eat clean. Author Alice Randall, and her daughter Caroline Randall Williams, had a simple but big mission — to overhaul the soul food recipes handed down by their mothers and grandmothers and turn them into easy, affordable, healthy alternatives that taste just as good. The two brought together the traditions and culture of African American soul food (with a healthy twist) to create their book, Soul Food Love: Healthy Recipes Inspired by 100 Years of Cooking in a Black Family. This duo used their mutual love for cooking to make clean eating possible when we're in dire need of comfort food!
For Other Living Things
Based in Sunnyvale, California, For Other Living Things is in a league of its own as far as pet shops go. Created by Anita Ledtje, and later joined by daughters Cathy and Kelly, the pet supply shop's focus is to sell products that not only benefit animals, but also leave less of an impact on the environment. The shop sells holistic pet supply products for dogs, cats, small animals, and birds, including organic shampoos, pet beds made from recycled plastic bottles, and more! You can bet your pets and the environment will thank you for shopping here.
My Heart Wall
Inspired by her daughter's perseverance in her battle with Congenital Heart Defects (CHDs), Katy Vegh set out to make a difference. From that mission, My Heart Wall, a personalized collage wallpaper company was born. The company is the first of its kind, creating unique, quality wallpaper from collages and mosaics from people's photography. A portion of the My Heart Wall's sales go to four different charities that help children born with CHDs. Vegh's daughter, who she refers to as "Baby O" for company purposes, is only a toddler and the co-founder and inspiration for the company. How can we not love and be inspired by this mother-daughter duo?
xx, The FabFitFun Team