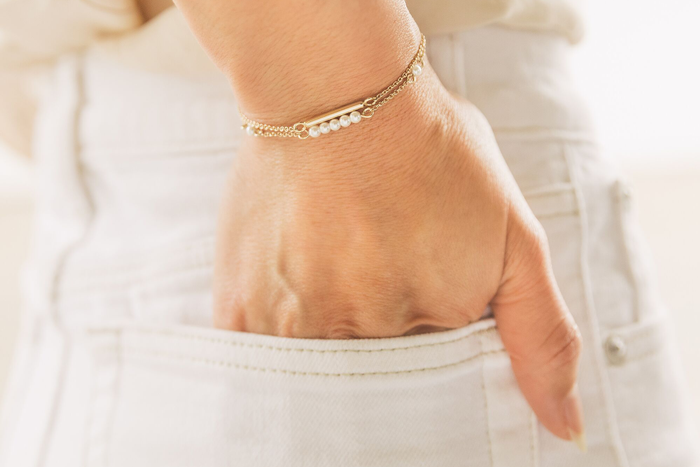 Now that spring is here, we can finally part ways with the heavy layers and darker palettes of wintertime, and opt for clothing and accessories that are lighter and brighter. And, yes, this definitely extends to jewelry!
Stephanie, the founder of Zoe Lev Jewelry, explains that spring 2020 jewelry trends will become merrier and more eye-catching. She predicts that bold chains, tennis necklaces, and ear stacks are some of the trends that will take center stage.
We tapped Lev to break down the top three trends that are sure to be everywhere on Instagram this spring.
Bold and Layered Chains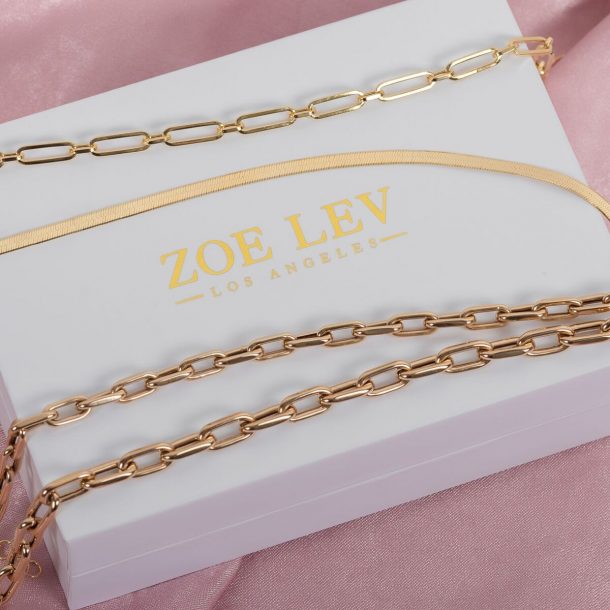 When it comes to finding seasonal bracelets and necklaces, Lev suggests that you will want to think thick and bold this spring season. This includes opting for chunky box chain bracelets and large paper clip necklaces, she says, as they help create a stunning statement look that works with any outfit ensemble you have planned. "This season, remember that the thicker the jewelry the better," Lev tells FabFitFun. "Pro tip: also don't be afraid to mix metals too." We predict that layered chains will be front and center as well.
---
Tennis Necklaces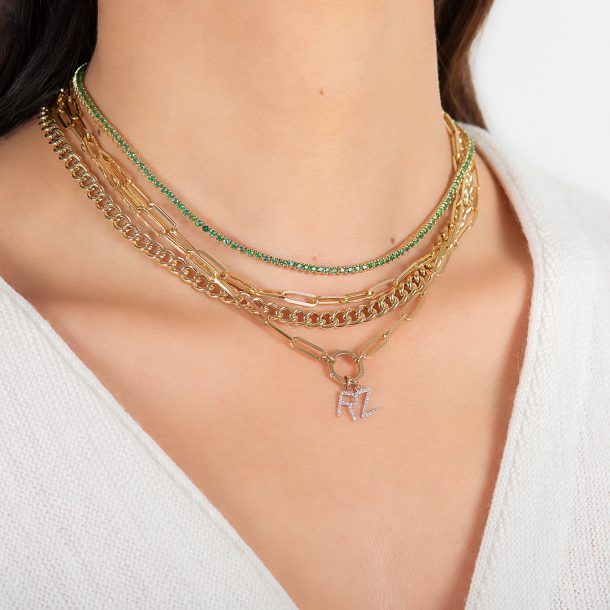 Lev says tennis necklaces are another statement piece to consider, as they too can be worn on their own, or with other pieces in your collection. "Tennis necklaces are perfect for layering with bold chains, but also function as standalone pieces that can definitely make a statement on its own too," she explains. Lev suggests layering this Emerald Tennis Necklace with other necklaces you have on hand, as it helps bring on those springtime vibes we desperately need right now.
---
Ear Stacks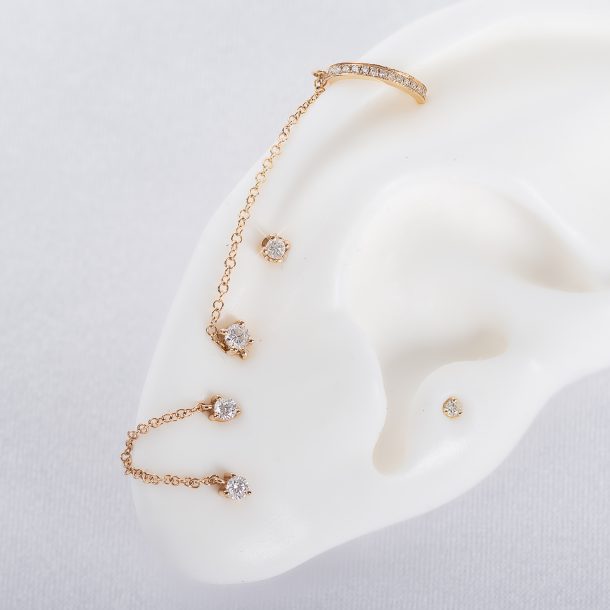 Although small and simple studs will never go out of style, Lev suggests experimenting with on-trend ear stacks to avoid jewelry boredom. "Gone are the days of boring single piercings, the more the merrier," she says. To find ear stacks that will definitely keep your onlookers guessing, Lev recommends investing in this Diamond Ear Cuff With Diamond Stud Chain, as it keeps things playful and full of mystery.
xx, The FabFitFun Team