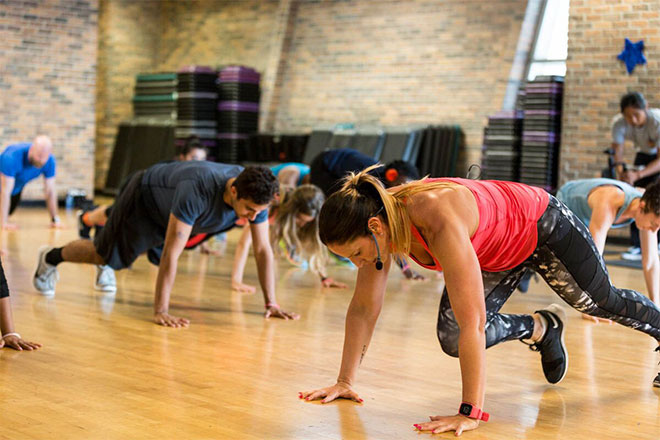 Not just anyone can be an Olympian. It takes mental and physical perseverance to dedicate years of one's life to train to even qualify for the Olympics — it's no easy feat.
And with the 2016 Olympic Games beginning this Friday in Rio, we're sure you're as pumped as we are to take inspiration from the athletes and work out just as hard. If you've ever wondered what it's like to train as an Olympian, you can actually experience their exact training regimen at 24 Hour Fitness.
24 Hour Fitness (a sponsor of the United States Olympic Committee (USOC) and Official Fitness Center Sponsor of the U.S. Olympics and Paralympic teams) is hosting Team USA Bootcamp (workout available now in all locations nationwide) which was inspired by their "Team 24" or five U.S. Olympic and Paralympic athletes including:
The 50-minute workout begins with a warm up, then quickly moves into a cardio challenge, lower and upper body circuits, and a core circuit. Participants will also be challenged between each circuit with blasts that combine physical and mental abilities. You'll leave the gym feeling like an Olympian.
Will you try out this workout at 24 Hour Fitness? Let us know in the comments below!
xx, The FabFitFun Team