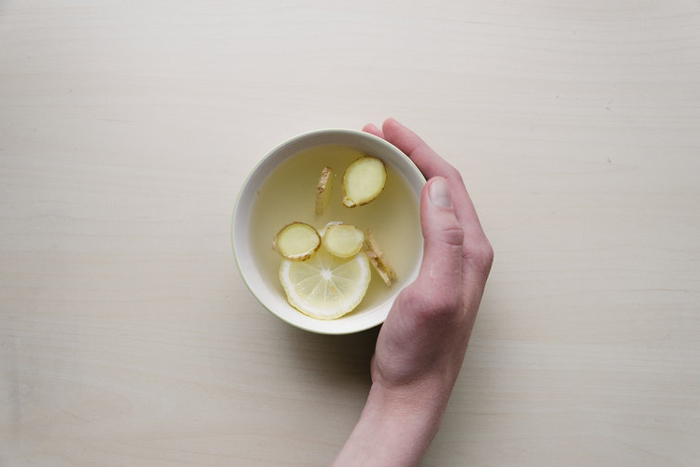 Feature Image by Dominik Martin
New year, new food trends – and thanks to Pinterest's list of 100 trends for 2019, which the social media platform updates every year, we got a sneak peek at what we'll be seeing (and eating) a lot of in 2019.
Mushrooms, homemade bread, ginger water, and more – check out the top 10 food trends below.
Mushrooms
From coffee to chocolate bars, you can find nutrient-packed mushrooms in pretty much anything this year. There's a wide variety of mushrooms, with each offering a different benefit like relaxation and concentration, so just take your pick!
Going pegan
First, it was all about being vegan, then it was all about being paleo. Well, 2019 is all about taking the best from both worlds. Coined by Dr. Mark Hyman in his book Food: What the Heck Should I Eat?, The pegan diet is based on consuming more vegetables with moderate meat consumption while still being grain, gluten, dairy, and refined sugar-free.
Grazing tables
Think of this as a charcuterie board on steroids. Perfect for weddings, showers, or even as a new way to serve up dinner at small gathering, this less formal way of serving meals is a feast for the eyes and the stomach. Get more grazing table inspo for your next event here.
Bread, bread, and more bread
2019 is bringing back our favorite carb-loaded friend (we knew this was going to be a good year). But we're not just talkin' any old bread – homemade bread is on the rise, so it's time to channel your inner baker by making your own fermented loaves.
Jam on
You're going to need something delicious to spread on that homemade sourdough bread of yours, and this year it's all about homemade jam. Yep, just select your fruit of choice and turn it into the sweet jelly of your dreams. Want the jam without all the sugar? Try this refined sugar-free recipe.
Ginger water
This year, try adding this digestive and anti-inflammatory powerhouse into your water. Ginger has several essential benefits, such as healthy skin and hair, weight loss, sore muscle relief, and more.
Foil dinners
We all have busy, on-the-go schedules, so making healthy dinners fast is a must. That's where foil comes in – foil-wrapped dinner recipes make cooking meals quick and easy for those days when you just don't have time.
Oat milk
Say goodbye to your almond milk latte. This year, oat milk is taking the spotlight. It's popping up in coffee shops everywhere, but you can easily make it yourself at home too!
Superfood boosts
Whether it's maca, matcha or collagen peptides, superfood boosts are one trend we're sure to get behind. Add it to your smoothie to get more health benefits with each and every sip. We love this peanut butter maca smoothie.
Elderberry
Searches for elderberry recipes are increasing by the day, which makes sense because of its amazing health and anti-inflammatory benefits. You can make your own elderberry syrup when you're sick or make it into a post-dinner treat for a healthier take on dessert.
Love food but hate cooking? Check out these easy recipes you can make with just five ingredients.
xx, The FabFitFun Team