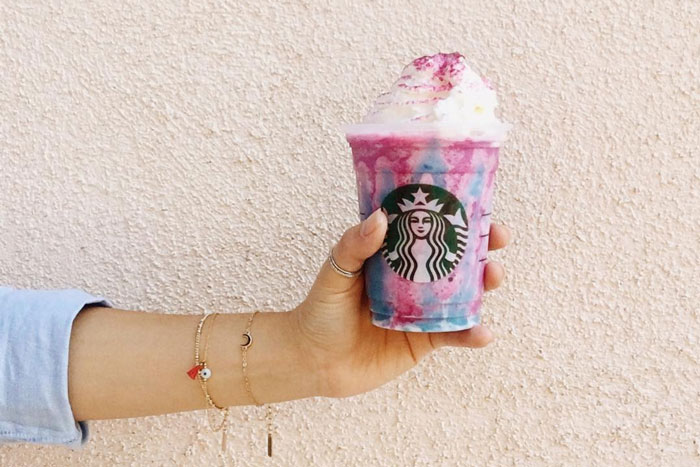 For better or for worse, 2017 was a memorable year. And, of course, the internet remained steadfast in its ability to amaze, inspire, and annoy us. Take a look at the past year's viral trends from IKEA streetwear to fidget spinners.
Waist Bags/Fanny Packs
The '80s made a huge comeback this year in the form of waist bags and fanny packs. Whether you loved it or you hated it, you have to admit they're pretty functional.
---
Salt Bae
Salt Bae may have captured our hearts (and our stomachs), but we're still not entirely sure why he became so popular. He was even memorialized in some of Takashi Murakami's most recent works!
---
IKEA Streetwear
IKEA has long been a beloved brand for its affordable furniture, but who knew it would make its way into the fashion scene? People started to DIY IKEA streetwear including purses, pants, underwear, bras, t-shirts, and more with the store's massive blue shopping bags.
---
#METOO
In response to Harvey Weinstein's sexual assault allegations, more than 12 million people joined the ongoing conversation surrounding sexual assault and harassment on Facebook by posting #metoo.
---
Wavy Eyebrows
Eyebrows have received a lot of attention the past couple of years, so it's no surprise people started experimenting more in 2017. The wavy brow was definitely a look for the books, but we're not sure how long it's here to stay.
---
Solar Eclipse
The solar eclipse marked the most requested day off work this past year. If you were able to experience the path of totality, you definitely deserved bragging rights.
---
"Thiccness"
2017 came with a whole lot of self-love and appreciation — and we're not complaining. People on and offline were embracing "thiccness" (aka natural curves) and using the term to positively describe themselves and others.
---
"Snatched"
Snatched was the new "fleek" for quite some time. If someone was snatched, it meant they looked good, fierce, and was slaying the game.
---
Fidget Spinners
These little guys burst onto the scene in a blaze of glory but have since fizzled out. Everyone seemed to have one — idly playing on bus rides, at the airport, while eating, and more.
---
Unicorn Frappuccino
Ah, unicorns. How could you not love them? This bright drink was the talk of the town when Starbucks first announced it. But aside from the Insta-worthy shot, many were quick to note it didn't taste as great as it looked.
Which viral trend was your favorite? Let us know in the comments below!
xx, The FabFitFun Team