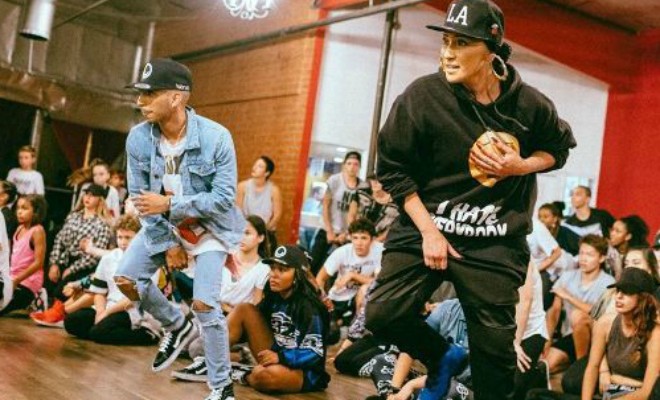 From shows like Dancing With The Stars to So You Think You Can Dance, dancers are making moves (figuratively and literally) bigger than ever before.
We're all about dance reality TV, but dancers these days showcase most of their work through YouTube – which we follow religiously. These dancers' videos will have you bouncing along in your seat, or wondering "how?!" with their mind-blowing combos. See what we mean…
Jade Chynoweth
Jade is an 18-year-old (yes, 18!) dancer, actress, and singer. Representing BTB Management, ImmaBeast, this young lady slays dance combos with robot-like cleanliness yet all the fierceness and flair of a grown woman. Keep killin' it, girl.
---
Urban Dance Camp
Year after year, Urban Dance Camp releases a dance intensive line-up of the world's top, most in-demand choreographers. It's no wonder their YouTube channel curates the best-of-the-best content through these dance classes in America, Asia, and Europe. It's kind of a ritual for hungry dancers to hit refresh on their YouTube page, waiting for the latest videos to drop.
---
Kyle Hanagami
Kyle is the supervising choreographer for NBC's new show, World Of Dance. Many of his YouTube videos have gone viral – and for good reason. He's phenomenal at capturing the emotion behind a song and translating it into the perfect moves. Binge watch all his pieces (we already did).
---
STEEZY
STEEZY actually hosts online dance classes on their website – and their YouTube is where you can watch the dance pieces you can learn. From beginner combos to advanced choreography (like the video above), check out the 90+ classes you can take by browsing their YouTube channel.
---
Daniel Cloud Campos
Cloud is more than a dancer – he's a storyteller. With his playful charm, athletic b-boy influence, perfect musicality, and a heaping dose of personality, his videos bring to life the concepts and stories pulled from his colorful mind. Truly a creative inspiration, Cloud's videos will have you itching to make some cool videos of your own.
---
Tricia Miranda
Notorious for her viral class videos from Millennium Dance Complex in Hollywood, Tricia is one of the most sought-after choreographers in the industry. Having worked with Beyonce, Britney Spears, and The Black Eyed Peas, she mostly focuses now on choreography and teaching. (P.S. A little birdie told us that MTV is soon releasing a show about Tricia, called Going Off.)
---
The Kinjaz
Established in 2010, The Kinjaz are a band of 30+ brothers who choreograph, instruct, and perform. They made their national debut on America's Best Dance Crew Season 8 in 2016, showcasing to the world their take on urban and isolation choreography with a mix of b-boying and other styles. You can tell that each of their videos are crafted with expertise – both in the artistry of dance and in the production of the video.
---
Keone & Mari
This husband and wife duo has won over the hearts of dancers and non-dancers alike through their storytelling, impeccable partner work, and creative chemistry. They've worked with Choreo Cookies, Urban Dance Camp, SYTYCD, The Ellen Show, NY Times Square, as VMA nominees…we could go on and on – but we still can't get enough of 'em.
xx, The FabFitFun Team