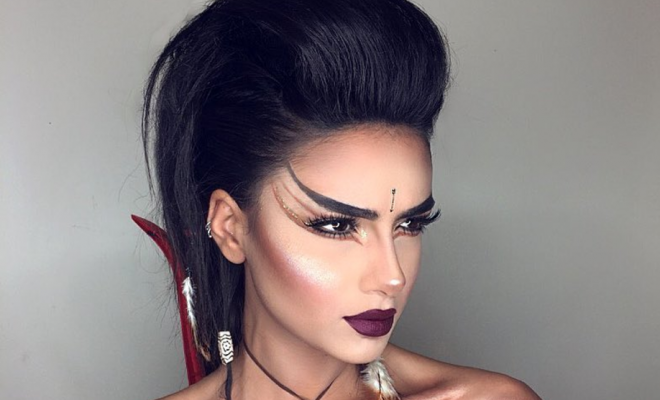 @starlit_makeup
If anyone tries to say makeup isn't an art, they've clearly never seen a nose contour tutorial before. But beyond your daily glow up routine, it's important to note that makeup truly is a form of creative art.
Ahead are a few artists on Instagram who showcase their creativity, talents, and imagination using their own face as a canvas. Trust us, you'll be completely blown away by their out-of-the-box transformations.
@claropsyche
Juliana's makeup looks venture far beyond the "everyday" to "glam" spectrum. Her talent on paper and canvas is perfectly translated into her makeup looks as she uses her face to create abstract pieces of art. If you're an aspiring makeup artist, her feed is full of inspo.
---
@tal_peleg
Any Disney fans here? What about La La Land or The Little Prince? Tal uses her tal-ent (sorry, we had to) to recreate scenes from popular books and movies straight onto her eyelids.
---
@picturresque
Yep, this is the girl who used makeup to transform into all the Sailor Moon characters! Check out her page for more creative themes including the four seasons or Rihanna's badass alter ego.
---
@mimles
This Vancouver-based makeup artist is the queen of creepy special effects. From cutting open her face to becoming half a skeleton, her illusions are almost too real. Peep her work for some Halloween inspiration (if your stomach can handle it).
---
@starlit_makeup
If you're a big believer in astrology, you'll love Star's zodiac sign-inspired makeup looks. Challenge yourself to recreate one of them based on your sign!
---
@jordanhanz
Who needs Snapchat filters when you can do this with makeup? Jordan Hanz has the ability to transform into anything with her magical kit. Enjoy gory special effects makeup and polka dot cut crease tutorials on her feed.
xx, The FabFitFun Team