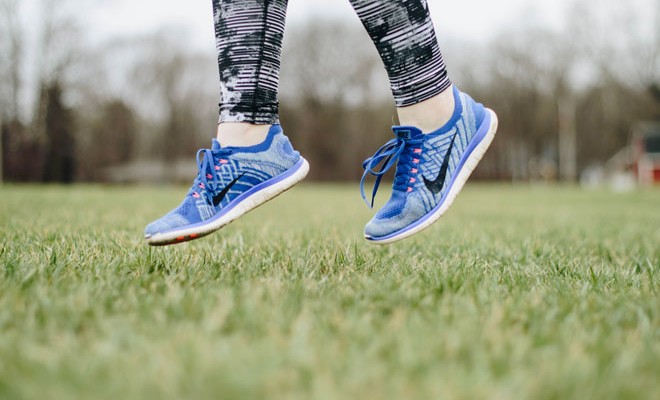 Autumn Goodman
If you think there's not enough time in the day to squeeze in a workout…think again. There are easy ways you can sneak in a quick fifteen-minute or even five-minute sweat sesh, as long as you put your mind to it.
Here are our tried and true tips to getting in a sweat sesh — yes, even when you're pressed for time.
Take a break
When you absolutely cannot look at that spreadsheet anymore, take a quick workout break. Go outside and choose a workout move you can do in any outfit, like arm circles or calf raises.
Walk it out
Whether it's an important call or a much-needed catch-up session with a friend, take it outside for a brisk walk — talk about killing two birds with one stone.
Take advantage of pro trainers
It can get a little tricky finding time to hit up a fitness studio. Luckily, FabFitFunTV offers an amazing collection of workout routines taught by the world's fitness elite (think of it as Netflix but for workout videos). Whether you only have five minutes to meditate or want to get your heart racing with a quick HIIT routine, the curated library has everything a woman on-the-go needs for a healthy lifestyle.
Make your errands work for you
Too much on your to-do list? Use it to your advantage and get a mini workout out of it. If you're a city dweller, chances are you'll be walking anyway. Choose to walk up and down the stairs or park in the furthest spot available to get some extra steps in.
Make a schedule
At the beginning of the week, plan out your schedule to include your workouts. You'll feel less overwhelmed if everything's all written down, and it'll also keep you more accountable to stick to your schedule.
xx, The FabFitFun Team