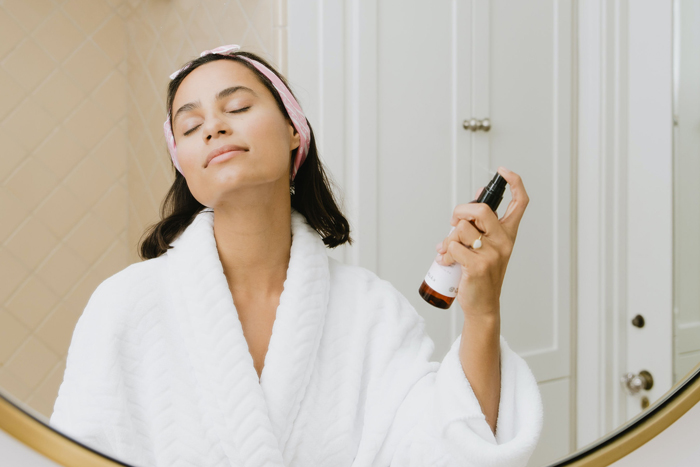 Feature Image by Kalos Skincare
While we're winding down from the flurry of holiday excitement, there's one part of our body that's still at work: our skin. The largest organ has no time to rest, constantly adjusting to the change of the season and doing its job to replenish and rejuvenate all on its own.
With cold months come winter flares up, and if you're prone to eczema or seasonally dry skin, you know how bad this can get. To give your skin the much-needed assistance to combat the side effects of a cold, dry winter, we're laying down some tips for you to help maintain well-nourished skin all winter long.
And as a little bonus, we're including some of our winter beauty essentials because we care, and so that you can begin to build out a well-rounded winter skin care routine.
Water can do wonders
First things first, drink your water. Staying hydrated will help to keep your skin hydrated as well, the ultimate enemy for eczema. In addition to that, Healthline recommends testing out the water(s) in a different way. According to Dr. Naissan O Wesley, "Your heating system pumps a lot of hot air into your home. That likely irritates your eczema-prone skin. Use a humidifier to combat the dry heat. A humidifier adds moisture back into the air." With all that being said, activities, like drawn out baths with hot temperatures, can actually irritate the skin, so bathe accordingly.
Choose your fighter (your cleanser) carefully
"Very gentle cleansers may be used for dry sensitive skin or in the winter to remove makeup, impurities, etc. As opposed to an oil-based cleanser, I prefer micellar water cleansers to remove makeup while not leaving the skin feeling too dry or too oily," advises Dr. Wesley.
While shopping for your cleanser, be sure to dive headfirst into the ingredients. Know what is acceptable to apply to your skin type, and make sure that whatever is not good for you (i.e. fragrances, dye, alcohol) is not listed on the bottle. Pro tip: if you can't pronounce it, it might not be good for you. We're looking at you imidazolidinyl.
Moisturize, moisturize, and oh hey? Moisturize
We get it — this one is obvious. However, it's also easily forgotten. Like we mentioned before, winter weather makes it difficult to carry the necessary moisture needed to fight dry skin. That's why it's encouraged to go double-time on your moisture game. Fresh out of the shower? Lay on the moisturizer. Getting ready for bed? Not without my moisturizing mask. Feeling dry at 2 p.m.? Moisturizer can help with that. As with your cleanser, be mindful of the ingredients that are hidden in even your go-to moisturizers. Some ingredients can perpetuate the problem rather than remedy it.
To get you started, here are some products that have been good to our skin all winter long.
"For those that prefer a traditional cleanser, this is a nice gentle option," says Dr. Wesley. This is a milky, non-foaming cleanser that leaves the skin hydrated and calm.
---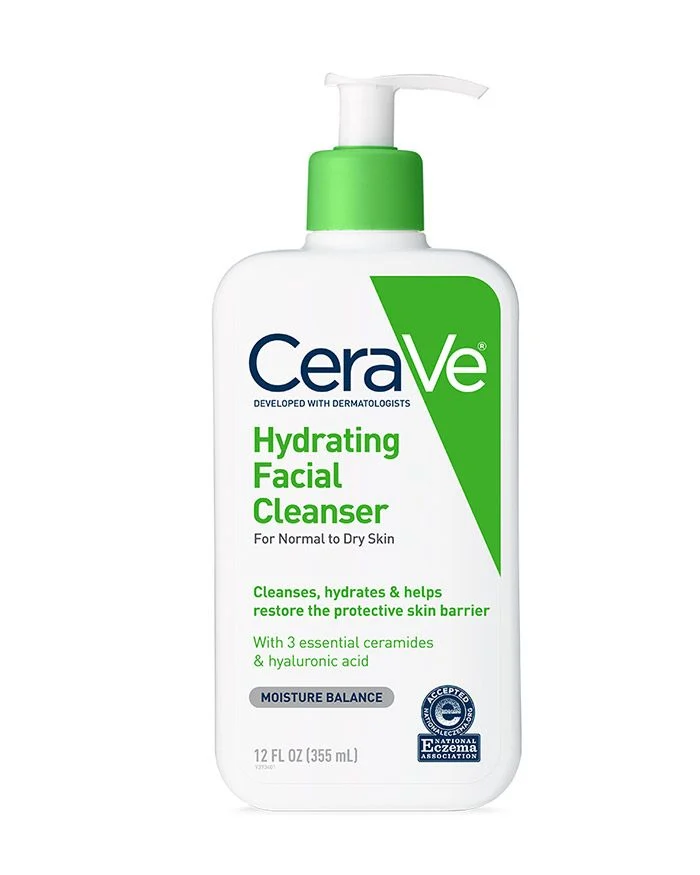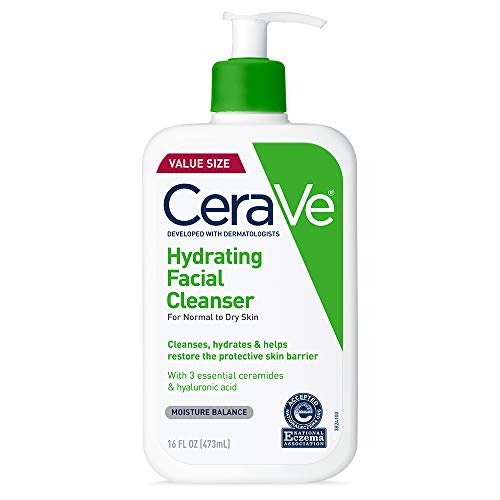 This gentle (and affordable) cleanser is one of the best ones out there when it comes to combatting eczema. It fights to lock in moisture without over-stripping your skin or causing tightness, dryness, or redness.
---
This duo is perfect for getting a deep clean so you can get healthy, hydrated skin. This pair is enriched with the plant power of the exclusive Six Gldn Botanical Detoxifying Complex and Botanical Glow Complex.
---

Say hello to this refreshing, clean formula cleanser designed to not strip the skin or leave it feeling dry. Skin remains super clean, feeling comfortable, and ready for the rest of your skin care steps.
---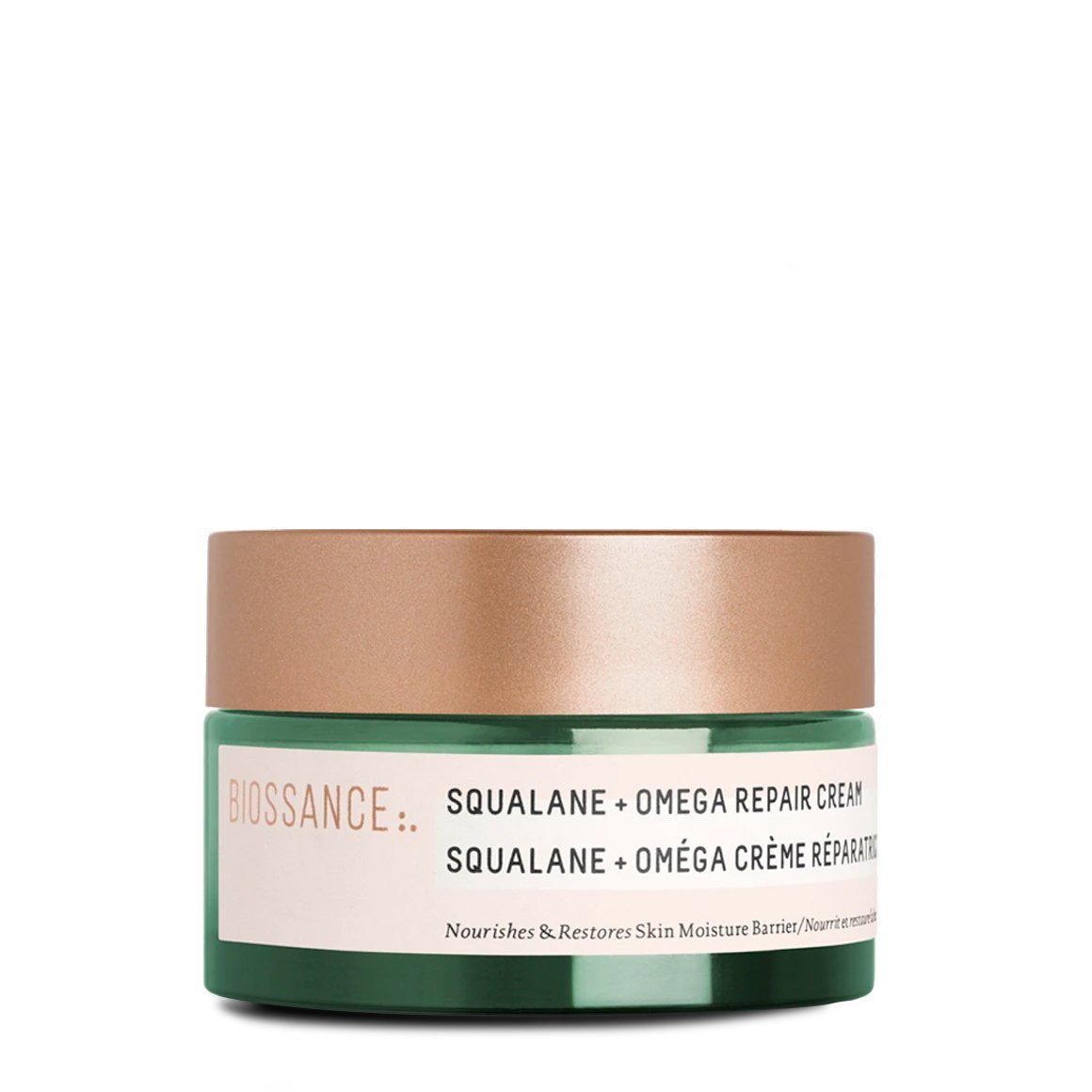 Want something that delivers ultra-hydration? This is it. This whipped texture moisturizer — rich in lipids and ceramides — hydrates, plumps, and smooths the skin, leaving it healthy and better than before.
---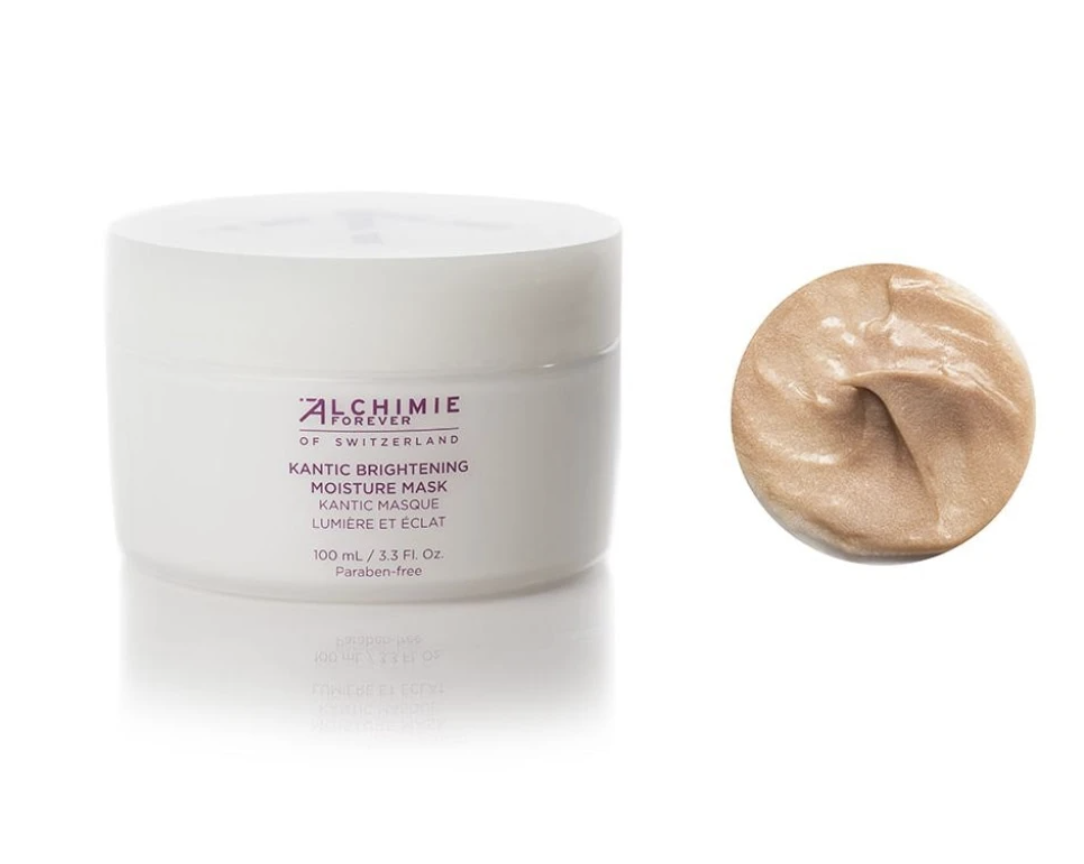 This moisture mask is packed with natural botanicals to soothe, hydrate, protect, and brighten dull skin. Oats, known for their softening properties, are combined with wild pansies to speed the recovery of distressed-looking skin and calm the feeling of irritation, while powerful European blueberry reduces the appearance of redness.
---
It feels as cool as it looks. This moisturizer is not like most — it's developed to deliver maximum hydration and boost the skin's daily renewal process. Plus, it features a powerful clean formula with hyaluronic acid.
---
This may not be a cream or cleanser, but why not give this facial humidifier a try? It's travel-friendly so you can bring this whenever, wherever. Nourish your skin with some good hydration and bring the spa right into your home.
xx, The FabFitFun Team