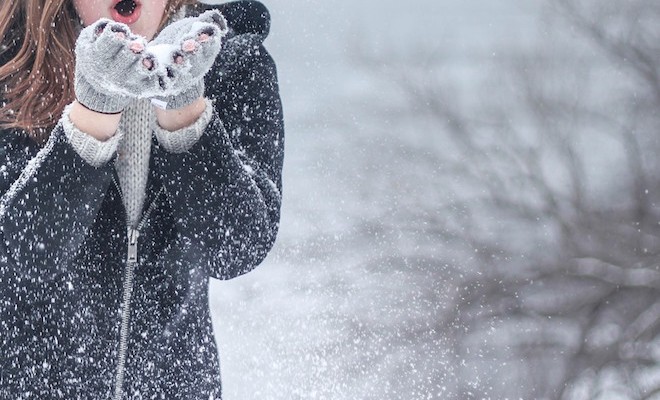 It's true. Winter is coming. And we all know what that means. In addition to White Walkers (sorry, shameless GOT plug here), it also means dry skin. But thanks to Board Certified Dermatologist Dr. Debbie Palmer — who is also the brains behind amazing natural skin care line Replere — you'll be able to easily save face.
Check out her helpful tips on everything from the proper water temperature to ingredients to look for and avoid below.
Water temperature matters. Wash with lukewarm water, not hot. Washing with hot water removes natural oils from the skin and can cause skin to become drier.
Moisturizer 101. Apply your moisturizer within a few minutes of washing, this helps to trap water in the skin.
Seek out glycerin and ceramides. Use a gentle non-drying cleanser that contains glycerin and look for moisturizers that contain ceramides.
Get a humidifier. Think about using a humidifier in your home to hydrate your skin.
Avoid alcohol and sulfates. Skip the drugstore makeup remover wipes that contain alcohol and sulfates — they can irritate and dry the skin.
xx, the FabFitFun Team