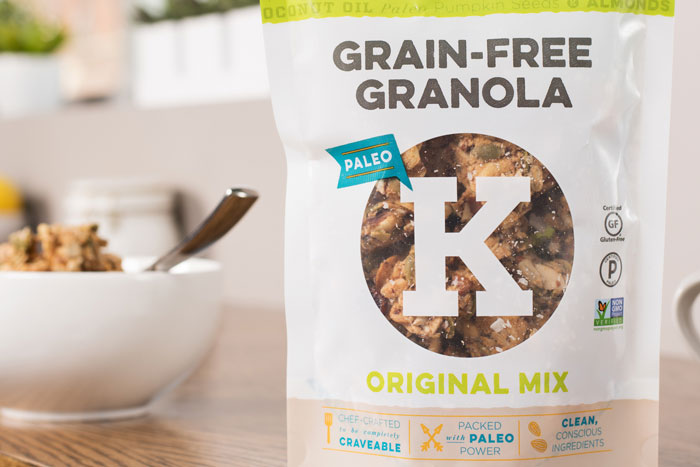 Feature Image by Kitchfix
Raise your hand if you love snacking. Us, too. And if you're tired of the same ol' crackers, nuts, and bars, you'd be pleased to know that Whole Foods has some of the tastiest snacks around.
Consider picking up some of these snacks on your next grocery run.
Whether you're craving something sweet or salty, Simple Mills has you covered with incredibly clean yet deliciously addicting treats. Gluten, grain, dairy, and soy-free, these ready-to-eat cookies taste just as good as its indulgent counterparts without giving you that midday sugar crash.
---
This almond milk cheese gives you the satisfaction of cheesy goodness sans the bloating many people experience from dairy. Spread it on a cracker or some sliced raw veggies for the perfect afternoon snack.
---
If you haven't tried Whole Foods' bone broth, you need to make your way to the freezer section stat. This tasty broth is great for a little pick-me-up and the collagen provides amazing beauty benefits for your skin, hair, nails, and joints.
---
If it's a chocolate fix you're after (and let's be real, aren't we all?!) look no further than Alter Eco's chocolate bars. It's addicting, delicious, organic, and free of gluten and soy. Alter Eco is always pumping out new flavor combinations so be sure to keep your eye out!
---
Craving something crunchy and sweet? Pick up a bag of Kitchfix granola. The grain-free and refined sugar-free granola is available in five different flavors. It tastes best when paired with almond milk or yogurt.
---
Overnight oats are having a major moment, but not all of us remember to prep it the night the before. Enter Brekki: these pre-packed overnight oats allow you to skip the prep, so you always have a healthy breakfast or late afternoon snack on hand.
---
Stock up on these protein bars, and you'll never have a "hangry" moment again. These nutritious bars are jam-packed with 12 grams of protein and quality fat to keep you full and focused.
---
Add a healthy twist to your chips and salsa with these black bean chips. It's made from rice and beans, so you're getting four grams of protein and four grams of fiber in every serving.
---
These coconut butter cups are full of chocolatey goodness and are free of refined sugars! Top it with some delicious nut butter or coconut milk yogurt for the ultimate sweet snack.
---
Get the saltiness and crunch from traditional potato chips minus the guilt with these plantain chips. It's cooked in coconut oil and is just downright delicious.
xx, The FabFitFun Team