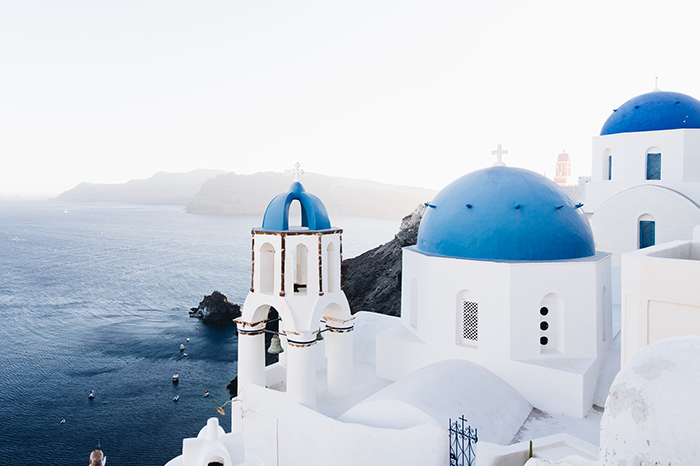 Feature Image by Jonathan Gallegos
It's definitely not too early to start thinking about your big vacation plans for the next year. When trying to come up with the perfect destination, you'll want to opt for something interesting, exciting, and beautiful, but you'll also want it to be a good fit for your personality.
To get an idea of where that is, get some help from the stars. Here's an idea on where you should go on vacation in 2020, according to your zodiac sign.
Aries (March 21 – April 19): Costa Rica
You're adventurous and bold, and love to explore. Costa Rica offers enough to do to keep you occupied. Whether you're trekking through the rainforest in search of monkeys or doing water sports on one of the tropical beaches, you definitely won't get bored.
---
Taurus (April 20 – May 20): Tuscany, Italy
As a Taurus, you love planning, but you also want your vacation to be indulgent and luxurious. Head to Tuscany where you can enjoy all the things you love: gorgeous scenery, fantastic food, and plenty of wine.
---
Gemini (May 21 – June 20): Greece
Spontaneous and outgoing, you'll appreciate being in a spot where you can do a million different things and meet new people along the way. Go island hopping to places like Santorini and Mykonos so that you can check out different spots and hit up some epic parties along the way.
---
Cancer (June 21 – July 22): Bali, Indonesia
You're looking for relaxation and some culture, not a non-stop party. Bali has a plethora of stunning beaches to lounge at as well as tons of places to explore at your own pace.
---
Leo (July 23 – August 22): New York City
You're the life of the party and love to be in the center of everything, but you enjoy a little luxury as well. Splurge on a nice hotel room in New York City where you can be adventurous, meet new people, and be pampered.
---
Virgo (August 23 – September 23): Sedona, Arizona
As a Virgo, you're always organized and practical. Your vacation should give you some much-needed relaxation. Head to a spa in Sedona to enjoy some beauty treatments, massages, and gorgeous views the entire time. You can even go on a restorative hike if you're feeling up for it.
---
Libra (September 23 – October 22): Paris, France
A hopeless romantic, your ideal vacation is dreamy, beautiful, and full of sophistication. There's nowhere better for you to visit than the City of Love. Visit Paris for a dose of culture and delicious food, and you might even meet someone special.
---
Scorpio (October 23 – November 21): New Orleans, Louisiana
You're intense and drawn to mysterious people and places, but you also hate being bored. New Orleans is an exciting city where you can check out some voodoo that will be right up your alley, and it's full of unique experiences.
---
Sagittarius (November 22 – December 21): South Island, New Zealand
You're the traveler of the zodiac, so it's hard to find a spot you haven't visited. If you haven't been, New Zealand offers a whole new culture and lots of exciting things to experience that you won't find just anywhere.
---
Capricorn (December 22 – January 19): St. Lucia
A naturally hard worker, you need a trip to unwind and slow down. Head to the island of St. Lucia where you can still plan an exciting trip while sleeping on the beach or hanging by a hotel pool.
---
Aquarius (January 20 – February 19): Marrakech, Morocco
You're creative and smart, and you want to go to a place that's stimulating for you. The gorgeous colors of Marrakech will be inspirational and you'll get to check out new food and a whole new culture.
---
Pisces (February 20 – March 20): Reykjavik, Iceland
As a Pisces, you're dreamy and spiritual. The beautiful city of Reykjavik offers up stunning hikes where you can check out glaciers and more. It will leave you feeling happy and fulfilled.
xx, The FabFitFun Team