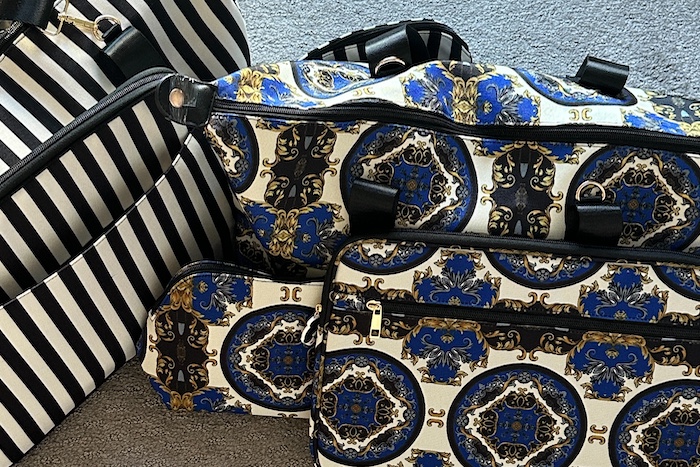 You're booked and busy and it's time to get packing. Which sounds a lot easier than it is. If you're debating if you need 32 different outfits for three days, you've come to the right place. Or even if we can't convince you to not bring along those 32 outfits, hopefully we can convince you that the rolling method is the best way to make sure you have enough space for everything you want to bring with you.
Here are some of the top reasons that this method may be the best bet for you:
1.) Space saver: Not only does it allow for folded items to fit in potentially awkward spaces in your bag, it also squeezes air out between folds, making sure every inch is used optimally and your items are compact.
2.) Wrinkle reducer: As opposed to folding, the rolling method helps reduce wrinkles and creases.
3.) Optimal organization: This method makes it easier to see what you brought along with you as the items are separated from one another, and more distinct.
One thing that doesn't take any convincing is how perfect the Alice + Olivia Duffle Bag is for weekend getaways, and how nicely your rolled items fit inside this bag. The roomy interior and extra storage pockets make this a must when it comes to any vacation or staycation.
Check out the video below for some rolling tips featuring our new fave bag of the season!
View this post on Instagram
Need amazing products like this? Join now for 20% off your first box with the code GOODIESGALORE!
xx, The FabFitFun Team