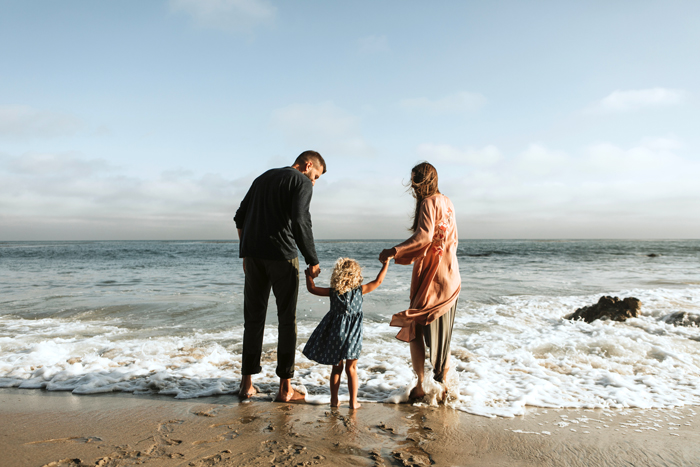 Feature Image by rawpixel
From working out and enjoying brunch with the ladies to running errands and finding "me" time, weekends can feel all too short. What's the secret to balancing it all? Check out how successful women spend their "off" days below.
View this post on Instagram
"To set [myself] up for the week ahead, [I] schedule workouts in [the Tone It Up App], meal prep using the Tone It Up Nutrition Plan, and organize anything else needed for the week. Don't be afraid of the weekend grind — it's so worth it! But, also, remember to incorporate "me" time by closing that laptop, working out, spending time with family and friends, and organizing your space for a successful week. [I] work out, check out new fitness studios, travel with friends, plan date nights with Brian and Bobby, spend quality time with [my] family, and now, as a new mom, it's more important than ever to soak in every moment with Isabelle.
---
View this post on Instagram
"Saturdays and Sundays for me are best spent snuggling and spending time with my husband and daughter. I love to cook on the weekends, find time to break a sweat, and then Netflix the night away. I know, I am wild."
---
View this post on Instagram
"The weekend is my time to recharge. For me, this means relaxing at home, getting in a workout (SoulCycle and Sweat Garage), and walking my dog. I'm constantly having to be 'on' during the weekdays with client events and meetings, so my favorite weekends are when I can actually unplug for a bit and get ready for a productive Monday."
---
View this post on Instagram
Lee Woodruff, Speaker & New York Times Best-Selling Author
"I run hard all week and often go through periods of constant travel as a speaker and media trainer, so when the weekend comes, it's time to recharge that battery.  I stay in my pajamas as long as I can, and then my luxury is multiple cups of coffee and the old-fashioned newspaper.  I always try to get some fiction reading in on the weekends, and, of course, a little exercise."
---
View this post on Instagram
"During the weekend, I like to recharge by going outside barefoot and putting my feet in the grass, meditating, and getting really grounded. Mentally, I enjoy not making any plans so [there's] no pressure to be somewhere, and I love being more spontaneous and spending time with my family. I [also] love getting in bed with a book after dinner — it's relaxing to me to have an early night. Having some 'me' time is the best way I recharge."
---
View this post on Instagram
Carole Bayer Sager, Oscar, Golden Globe & Grammy-Winning Songwriter
"Weekends provide time [for me] to spend at our ranch, which is home to goats, rabbits, chickens, and dogs — it's a busy place! I also love to relax, see friends and family, and watch movies on the weekend."
---
View this post on Instagram
"On the weekends, I love walking my dog, laying low with a good book, or taking a new workout class with a girlfriend. Since my week is always so busy, it's nice to squeeze time in with my close friends and family!"
---
View this post on Instagram
"I truly try to disconnect, to just be and live in the moment with my loved ones. Living in San Diego, my fiance, our dog Tater Tot, and I love to be active, whether that's hiking or walking on the beach. Being with them and not worrying about emails and social channels allows me to really feel joy and be present. With that said, on Sundays, we always plan the week ahead. We go to our favorite coffee shop and plan our grocery list and goals for the week. This allows us to stay focused and not stop 'til we cross it off our list."
---
View this post on Instagram
"My weekends are all about mommy and well-being mode. Taking my daughter to her endless clubs and activities is always pretty hectic, but I also like to take care of myself by doing high-intensity [workout] classes and reformer pilates to help relieve stress. We [also] love going to the movies, so [we] often catch a movie on a Sunday afternoon followed by a 'roast dinner' at a quaint country pub — it's a good way to reset and prepare for a new week ahead!"
---
View this post on Instagram
"My weekends are dedicated to spending time with my family, especially my husband and son. We love to travel or escape the city for a relaxing country weekend. I love being surrounded by nature, and [I] always find time to fit in a good workout or two. Exercise keeps both my mind and body balanced so I can face anything that comes my way with ease."
What do you do on the weekends? Let us know in the comments below!
xx, The FabFitFun Team