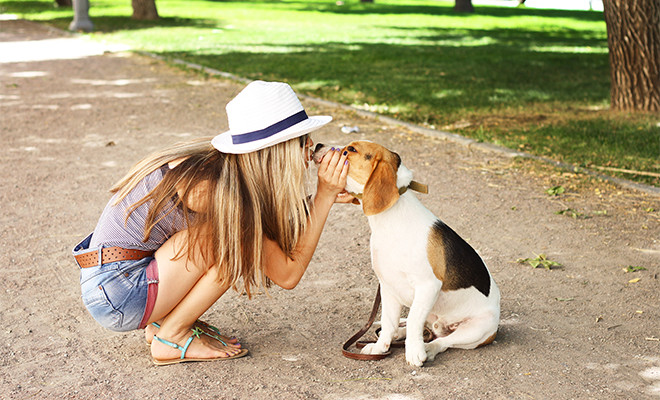 It might seem dirty to kiss your dog on the mouth, but who even cares…right? #guiltyascharged
Well, turns out it's OK to kiss your pup because your dog's mouth is actually proven to be cleaner than your own. Havahart Wireless, a wireless dog fence company, just released a study where they executed a series of tests on dog and human mouths.
The result? Human mouths have 1.4 times more bacteria than dog mouths. That's a difference of about 2,000,000 germs!
However, even though dogs have cleaner mouths, their bowls and toys are 2x more dirtier than common human objects like forks and cellphones.
xx, The FabFitFun Team